How much of your job can you really do on an iPad?
Tim Cook recently said that he performs 80% of his work on an iPad--and he thinks everyone should do the same. But is that really realistic?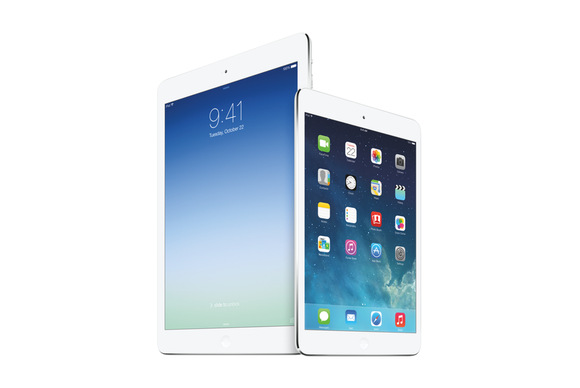 Tim Cook recently said that he performs 80% of his work on an iPad--and he thinks everyone should do the same. But is that really realistic?
The answer depends, of course, on the kind of work you do. Perhaps Cook spends his entire day working in email and a browser. If that's the case, the iPad could be entirely adequate. When he was quoted, Cook was specifically touting the iOS-compatibility that will come to many corporate apps, thanks to Apple's new alliance with IBM. So if you're living in apps that your company built for itself, the iPad could someday be all you need.
But what about the rest of us, whose work tools lie somewhere between a Web browser and bespoke corporate software? To get a take on how well the iPad suits at least one specific job-description, I asked some editors here at Macworld, as well as at our sister publications PC World and Greenbot, to tell me: How much of your job do you currently do on an iPad? And how much could you do if you really had to?
Christopher Breen (Senior Editor, Macworld)
What little work I do on my iPad happens after normal work hours and consists of things like email, Web browsing, and Twitter. Otherwise, my job requires me to string words together and record and edit media, and I find a computer to be a better tool than the tablet for that.
Taking care of work communications wouldn't be difficult in an iPad-only world. The Mail app doesn't have the power I need for sorting PR pitches and working with attachments, but it's entirely workable for quickly swapping messages with co-workers. Likewise, there are plenty of solid iOS chat tools for coordinating stories and events on the fly. I could also get by with an iPad for writing and editing. With an external keyboard, typing is doable. I'd miss the keyboard shortcuts and macros I have on my Mac, but I'd survive.
But actually producing those stories in Macworld's Web-based content-management system (CMS)--the closest thing we have to a customized app--would be impossible on the iPad. Those tools aren't built for mobile devices at all. (Some would argue they weren't designed for modern-day computers, either.) Producing stories often requires me to have multiple apps open at the same time to separately manage words, images, and media files. Without real multitasking (yet), iOS just doesn't cut it.
Also, while I know it's possible to edit audio and video on an iPad, I'd do it only upon threat of termination. I try to be very precise in my edits, but using a finger to implement them is inescapably clumsy. I find that editing multiple tracks requires the extensive onscreen real-estate that only a computer monitor can provide.