How Cyanogen plans to make Android even more open
We talked with Steve Kondik, creator of CyanogenMod, about the company's ambitious plans to sell a phone preloaded with its "more open" version of Android.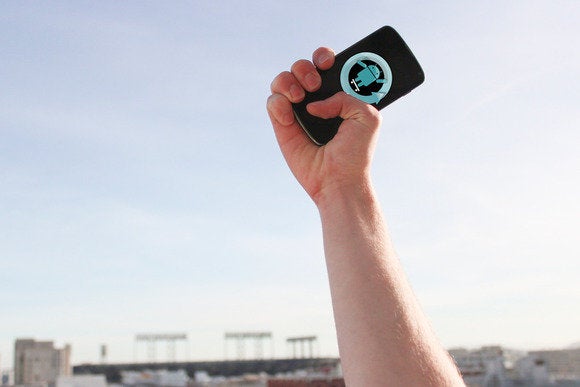 When custom Android ROM maker Cyanogen announced its plans to start a full-fledged company, the announcement was big news for its open-source operating system, CyanogenMod. The tightly-knit group of ten developers who worked hard on creating their own version of a "better Android" finally had a chance to deliver on that promise on a large scale.
On the surface, Cyanogen's story sounds like a typical tale of rags to riches: A small team of hacking and coding enthusiasts work long days and nights, passionately slaving away at their popular, rebranded version of Android, when all of sudden a few gracious investors appear out of nowhere and throw $7 million of funding its way.
Even with the funding, Cyanogen has a long way to go before it can be considered a major mobile platform. For now, it's focusing on key efforts, such as getting a phone preloaded with its software into the hands of consumers. It hopes that the goal of making Android more adaptive and useful will resonate with phone buyers.
From free to funded
Cyanogen's product, CyanogenMod, is a custom ROM--a forked version of Android, or, in other words, an operating system built directly on top of Google's open source code. To install it, first you have to "root" the device that you currently own--gain access to its root files--and then you can "flash," or install, Cyanogen's version of Android on top of your Android phone's existing operating system. Since its debut, more than 10 million installations of the OS by enthusiasts have occurred.
The OS debuted in 2009, a year after Android's initial release. It appeals not only to code tinkerers, but to anyone who wants to try an Android different from what Google, Samsung, HTC, and LG are offering.
The popular ROM maker announced its plans to become a company late last summer. Initially it planned to release an app in the Google Play Store that would streamline the process of installing CyanogenMod onto your phone, but Google put the kibosh on that, since the app would have actively encouraged users to void their warranty.
Still, Cyanogen pressed on with securing funding. It raised $23 million toward the end of last year, in addition to the $7 million it received in September from Benchmark Capital and Redpoint Ventures. The company hopes to eventually surpass both Windows Phone and BlackBerry to sit comfortably as the number three mobile operating system in the world. That's a lofty goal for any company, but at this late stage in the mobile OS wars it's an absolute gamble.
"We're users, building things for users"
In our email exchanges, the challenge of warring against the plethora of other forked versions of Android and mobile operating systems didn't seem to faze Steve Kondik, the founder of Cyanogen, Inc. Though CyanogenMod has been geared toward a more advanced subset of users, the underlying goal is to make it accessible to anyone, even "normal" people, he explained.