How Apple can take on Android from the inside
If you can't beat 'em, join 'em. And then outclass 'em at their own party.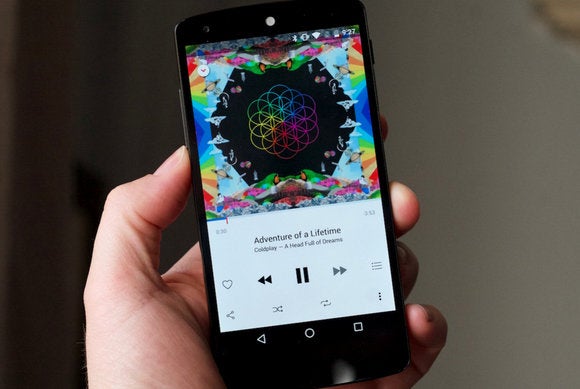 It's safe to say iOS will never have as wide of a reach as Android. While Apple is far and away the most successful handset maker and iOS 9 is slaughtering Marshmallow's adoption rate (and Lollipop, for that matter), there are just too many Android phones out there for the iPhone to pose any kind of a threat to its dominance. The iPhone 6 may have attracted a healthy share of switchers, but the last time I checked, Android held something like 83 percent of the worldwide market share, to Apple's 14 percent.
But much like the battle for desktop dominance in the '90s, market share has little to do with mind share. Apple has learned how to turn its relatively small percentage into extraordinary revenue, and even with a sixth of the installed base, the iPhone is easily most recognizable phone. And perhaps more importantly, everyone knows the Apple brand—even die-hard Android users.
And Apple can use that to its advantage. Despite its stronghold in the OS wars, Microsoft still understood the benefit of establishing a foothold in Apple's kingdom, and for a while Office and Internet Explorer were just as important on the Mac as they were on Windows. However, despite Google's presence all over iOS, thus far, Apple hasn't really made much of a mark on Android. But there are some areas that could use a little iOS ingenuity.
Instant Messages
No matter which mobile platform you use (yes, even Windows), you're going to spend a lot of time with a messaging app. But while we all communicate, universality eludes us. Apple has nicely synced texts and iMessages across Macs and iOS devices, but the synergy doesn't extend past the walled garden.
I recently took a month-long vacation from my iPhone to try out the Nexus 6P, and on iOS, the messages I sent on Android are basically in a void. It's bad enough that everyone I contacted was forced to read my messages inside gross green bubbles, but now that I've switched back, those exchanges are forever locked inside my Nexus.

Adam Patrick Murray I loved using my Nexus. Messaging on it, not so much.
But it wasn't just the continuity I missed on Marshmallow—the whole messaging experience was inferior to the one on iOS. Android's Messenger app has none of the charm of Messages, and on more than one occasion I was forced to reboot my phone in order for incoming pictures to load. And a couple times texts simply refused to send.