Hold the hovercraft: These technologies are reinventing transportation
Cars are so 20th century.

Nvidia chief executive Jen-Hsun Huang interviews Tesla Motors founder Elon Musk at the Nvidia GPU Technology Conference 2015. Credit: Melissa Aparicio
"We're now almost able to travel all the way from San Francisco to Seattle without the driver touching any controls at all," Musk said when he announced the technology in March.
General Motors is hot on Tesla's tail, with plans to introduce a similar mode in its Cadillac cars due out in 2016. The feature, probably appearing first on high-end models, is expected to be an automatic cruise control system that keeps the car within the lane with steering adjustments and automatically adjusts the speed to keep the passengers safe.
As with the Tesla system, GM's technology will initially be limited to highways. That's because there are many fewer variables at play on a long, straight, fast-moving highway than on residential streets.
"Highway cruise is easy, low speed is easy; it's medium that's hard," Musk said. "Being able to recognize what you're seeing and make the right decision in that suburban environment in that 10 mph to 50 mph zone is the challenging portion."
The holy grail of fully autonomous driving is still many years away.
That's because it's incredibly difficult to program cars to recognize and handle every possible situation that can arise. Just look at some of the crazy dashboard camera videos on YouTube and you'll see the kind of things drivers can face on the road. Developing software to recognize, analyze, sort and act on that in a split second is difficult.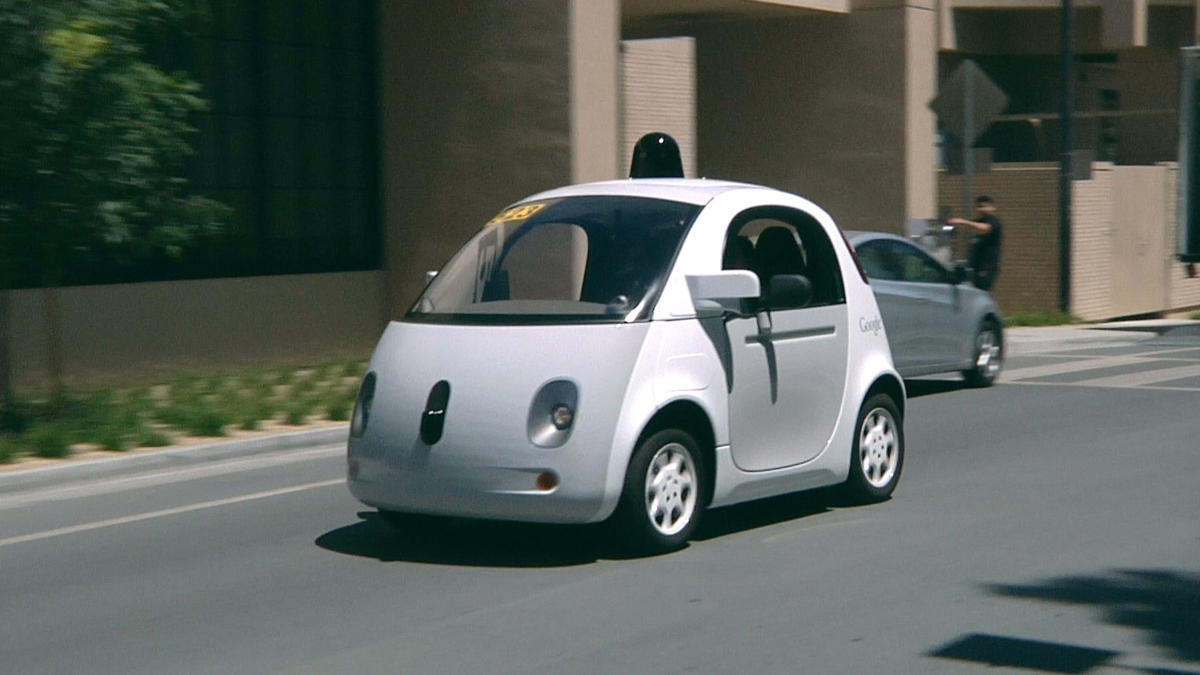 A Google self-driving navigates streets near the company's headquarters in Mountain View, California, on June 29, 2015. Credit: Martyn Williams
Just getting a car to drive on a clear, open road is hard enough. Google's cars can do it, but they continuously scan their surroundings and match that to a database that's already been mapped, meaning they can only travel along roads for which data exists in the system.
For an impressive demonstration of state-of-the-art technology, look to Shelley, a converted Audi TTS Coupe developed by students at Stanford University. It can race around a track at up to 120 miles per hour without a person inside. Shelley is packed with sensors, computers and radios that calculate the forces on the car and where exactly it sits on the road, so it can drive as fast as possible without having an accident.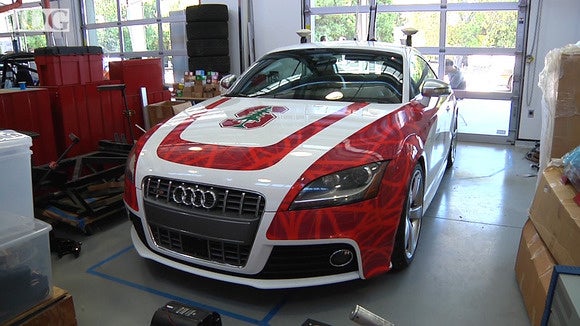 Stanford's Shelley prototype self-driving car seen at the university in May 2012. Credit: Martyn Williams
Previous Page 1 2 3 4 5 6 Next Page