Here's what Windows 10 won't change: Window 8's plans to tie you to Microsoft services
Live Tiles and full-screen apps are gone, but Microsoft is still trying to keep you inside its ecosystem.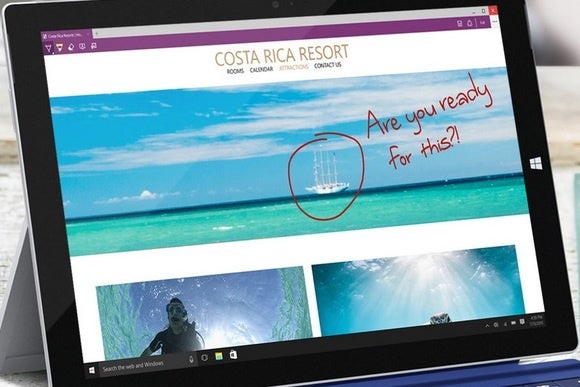 Windows 10's alluring blend of bribery and compromise will surely win back disillusioned Windows 8 users once the operating system hits PCs on July 29.
On the surface, Windows 10 is nothing short of a major walking-back of Windows 8's most irritating aspects and a full-on love letter to traditional PC enthusiasts, replete with new keyboard shortcuts, virtual desktop support, paste functionality in the Command Prompt (finally!), and--oh yes--the return of the beloved Start menu. It's been a daily joy to use the Windows 10 Preview builds, and the near-final build 10240 shows much to look forward to.
Don't let that fresh new coat of paint fool you, though. Windows 10 may mask the nasty symptoms that made users shrink away from Windows 8, but it doesn't cure the underlying causes. Windows 10 still advances most of Windows 8's core missions--and those core missions are what made Windows 8 so controversial to many defenders of the traditional desktop.
It's what's inside that counts
Windows 8's touch-friendly interface was the target of the bulk of the operating system's criticism, and for good reason. It was an unmitigated disaster, blending an over-the-top, "my dog just barfed up a bag of Skittles" aesthetic with mechanical design that flat-out didn't work.
The interface formerly known as Metro seemingly basked in its abuse of wasted space, eschewing desktop functionality in exchange for mobile aspirations. Critical options were hidden in off-screen menus that gave no hint of their existence, or split between the traditional control panel and the Metro settings. Worst of all, the operating system insisted on frequently ripping you from one interface and dumping you into the other without warning until you learned to tame it.
It was a mess. Windows 10--thankfully--fixes it for the most part, after Windows 8.1 started the job.
But the Metro UI was only an ugly, overt manifestation of Windows 8's deeper mobile ambitions: The birth of the Windows Store and Microsoft's push towards coaxing more revenue out of users via subscription services. Both are still at the forefront of Windows 10.
If anything, Windows Store apps have been pushed even further into the limelight in Windows 10. Just like Windows 8, all of the core day-to-day software in Windows 10 are Windows Store apps, not traditional desktop programs. They're vastly improved, of course, by blending into the revamped Start menu, slipping into traditional desktop windows, and sporting a much more PC-centric interface--at least on PCs.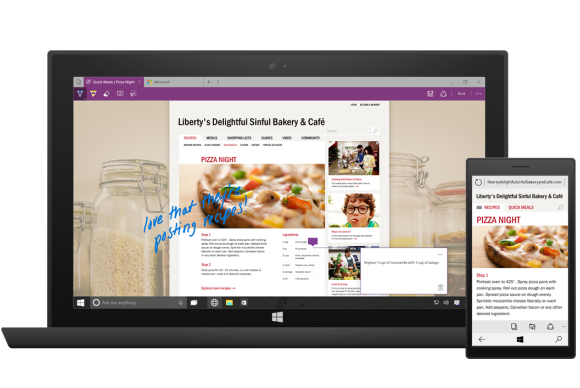 Windows 10's new Edge browser is a universal Windows app.