Here we go again! Analyst says PC market will wait for Windows Blue
One analyst claims that PC buyers are simply waiting around for a better PC experience—AKA Windows Blue— before they invest in a new Windows 8 PC.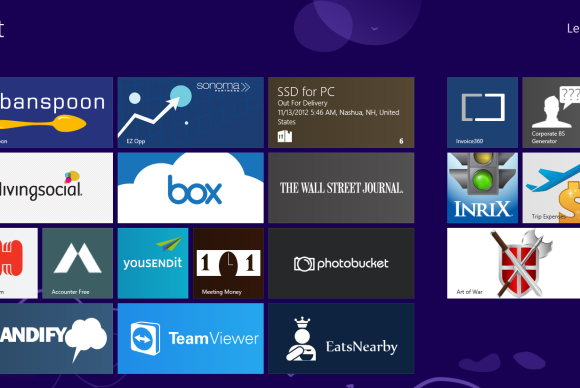 As the PC market continues to tip further into free fall—with IDC forecasting a 7.8 percent sales decline this year—one Wall Street analyst suggested Tuesday that PC buyers will continue to wait for Windows Blue and the second half of 2013 to upgrade their PCs.
In the months before the launch of Windows 8, businesses and consumers waited to purchase new PCs until the new operating system was released. (That's not special: That's happened before most of Microsoft's milestone OS launches.) With Blue, Sterne Agee analyst Vijay Rakesh suggested Tuesday that history will repeat itself again. The difference this time around is that those same buyers are waiting for what's technically an interim upgrade, albeit one that Microsoft has said is being introduced to solve some of Windows 8's concerns.

Public Enemies Number 1 and 2, at least where the Windows PC is concerned.
IDC's report shies away from blaming Windows 8 itself for this slowdown. Instead, it notes that consumers and businesses are simply replacing PCs less frequently thanks to the availability of smartphones and tablets. Within the business environment, employees that brought laptops from home—the so-called BYOD phenomenon—meant that companies didn't need to buy as many of their own PCs, cutting purchases further, IDC said.
In his report, Sterne Agee's Rakesh claimed that PC build orders were "tracking softer" than expected, which he attributed to the anticipation for Windows 8.1, also known as Windows Blue. June PC orders are now expected to be down versus last year, he said, and third-quarter orders should be three percentage points less than previously expected, or up 3 percent to 5 percent from a year ago.
Rakesh said he believed that Blue would be released in October, a year after Windows 8. But until PC makers see some evidence of that date—and that Blue satisfies customer concerns—they're taking it slow. "We believe similar to the Win8 launch last year in October, which held back PC OEMs and ODMs from aggressively pushing PCs at back-to-school, a Win8.1 refresh could be holding the supply chain back," he wrote.
And it won't be helped by a launch of Apple's next-generation iPad, also set for this fall, Rakesh said.
Computex to set the tone
Next week, the world's computer and component makers will gather in Taipei for Computex, the annual trade show that helps set the tone for the computing market. Asus chairman Jonney Shih launched the EeePC netbook there in 2007, and various combinations of phones and tablets have debuted there ever since.
Taiwan is also the home of most of the industry's ODMs, the unnamed Original Device Manufacturers who actually build the PCs for companies like Dell and Hewlett-Packard. Rumors flow through Taiwan quickly, like the torrential rains that drench the island during the rainy season. But sources at those ODMs usually have a good sense of where the PC industry is heading.