Health IT success hinges on CIO-business collaboration
Healthcare CIOs must engage with executives and medical staff to bridge the gap in the enterprise and win support for new IT initiatives.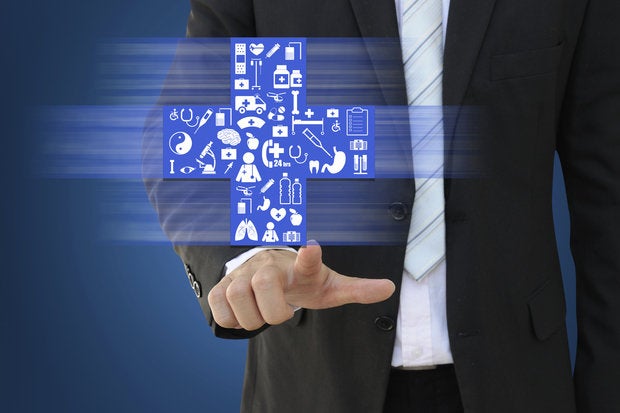 Credit: Thinkstock
CIOs in all industries can face challenges aligning their work with the business units of the enterprise, but in the healthcare industry, perhaps more than most, it is critical to win the support of the executives and front-line workers in the operation, a panel of experts said at a recent health IT conference.
Brian Drozdowicz, vice president of population health at Caradigm, a joint venture of Microsoft and GE Healthcare, recalls the failings of several health IT initiatives that he has been involved with, a shortfall he traces back to the commanding role of the tech department at the exclusion of the doctors, clinicians and other end users.
Fortunately, he says, those two sides of the enterprise in many healthcare organizations have been working more closely together to implement electronic health records (EHR) and other data-driven projects in recent years.
"It's changed drastically. Many of the customer projects we worked on four or five years ago were driven largely by IT, by the CIO," Drozdowicz says.
"In many cases that didn't provide the appropriate transparency over to the clinical side of the business," he says. "Most of the engagements that we have ongoing today that are successful have a very even representation ... [including] having the technical folks at the table to vet out the technology to make sure that it's going to deliver what it's supposed to deliver."
New Leadership Roles Bridge the Gap in the Healthcare Landscape
Drozdowicz and other speakers note the proliferation of new leadership roles within the healthcare landscape that can help bridge the gap between technology and operations, with senior executives now holding titles like chief analytics officer and chief health information officer.
"Having those on the front lines of these projects is incredibly important to their success, really to build that unified vision and then work it down through the rest of the organization," he says.
Leigh Williams, director of revenue cycle at the University of Mississippi Medical Center, describes the challenge of the tech team learning "how to work with clinicians" in areas like deploying and managing EHRs.
Part of that effort is meeting the medical team on its own terms. That process is "a lot about how to tell the story in a way that makes sense and not just being too technical, but really describing something that's going to be good for patient care and honoring the mission that they have in the system, and then getting the right staff people to do it," she says.
Critical to that effort is having a solid team in place, from the visionary leader to the managers who can coordinate between tech and business and bring a measure of day-to-day accountability to the rollout of new IT projects, she notes.