This health IT glossary provides definitions and information for many terms used in the complex field of healthcare-related information technology and management systems.
Meaningful use. The government EHR incentive program, which began in 2011, requires eligible hospitals and eligible professionals to show "meaningful use" of their EHRs to qualify for the government funds. The meaningful use criteria get more difficult during the three phases of the program. In stage 2, the current phase, eligible providers must use their EHR for prescription and lab orders, record vital signs, maintain diagnosis and medication lists, provide a portion of their patients with online visit summaries, have at least 5 percent of patients view, download or transmit their electronic records (this rule has been scaled back), exchange clinical summaries with other providers in a percentage of "transitions of care" (such as hospital discharges and referrals to specialists), use clinical decision support tools, incorporate lab results into their EHRs, report on clinical quality measures, and provide reminders to patients for preventive and follow-up care. To date, CMS has spent more than $30 billion on EHR incentives. Providers have received the bulk of their incentives and now face financial penalties for not showing meaningful use.
Medicare fraud and abuse audits. CMS contractors do random audits of physicians, hospitals and other providers to find out whether they are defrauding Medicare, usually by sending by charging more than they should or by charging for services they didn't perform. (Medicare sets fee schedules every year, but providers can "upcode" to a higher level of service than they actually provided.) EHRs encourate fraud in two ways: First, they make it easier to generate documentation that justifies higher-cost codes. Second, some providers have fraudulently attested to meaningful use. CMS has directed its auditors to pay more attention to EHR documentation and has begun random audits of providers who have attested to Meaningful Use.
Telehealth regulations. In recent years, audio and/or video "virtual visits" between consumers and physicians have spread across the country (see the mobile and telehealth section). The majority of states now require private health plans to cover these visits in the same way that they would pay for office visits. Some states also provide some telehealth coverage through their Medicaid programs. To date, Medicare has declined to cover most telehealth services except in rural areas. The agency typically requires the patient to be in an office with a primary care physician who is consulting a specialist remotely. In contrast, private insurers cover services provided remotely to patients wherever they are, on computers or smartphones.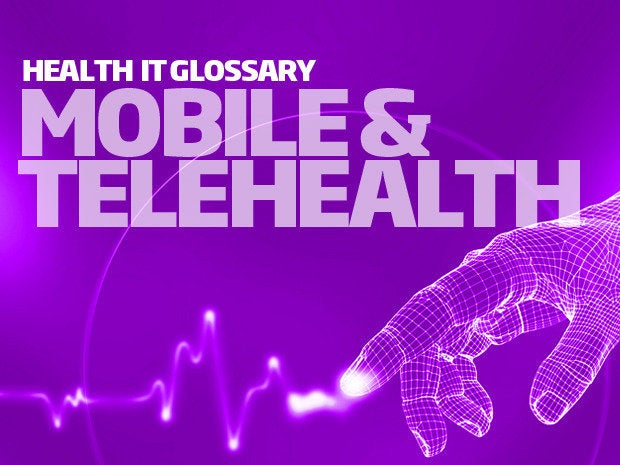 Health IT glossary: Mobile health and telehealth
Apple HealthKit. A mobile data aggregation platform, HealthKit is interfaced with some widely used EHR systems. Patients can send their mobile data to HealthKit, view it there, and authorize sharing of the data with their providers. Healthcare organizations have begun to use HealthKit in different ways. For example, Cedars-Sinai is asking patients to tell their physicians what they're interested in using the data for. Duke Medicine, in contrast, is focusing on specific conditions, starting with heart failure. Duke has connected HealthKit with the mobile app for its patient portal. When a doctor wants to monitor a patient, he or she sends that patient a message saying that HealthKit is available. The patient can then authorize access to the data on his or her smartphone, and the physician pulls it into the EHR.
Previous Page 1 2 3 4 5 6 7 8 9 10 11 12 Next Page