This health IT glossary provides definitions and information for many terms used in the complex field of healthcare-related information technology and management systems.
Pharmacy systems. Retail pharmacy systems bill insurance companies and pharmacy benefit managers for prescription drugs and check prescriptions for safety before pharmacists fill them. Most pharmacies use third-party drug databases that help them identify potentially adverse drug-to-drug and drug-to-allergy interactions. Retail pharmacy systems are connected online with physician offices through a company calls Surescripts, which is owned by the trade associations of the chain and independent pharmacies. Using Surescripts, physicians automatically transmit their electronic prescriptions into the pharmacy systems, eliminating errors due to poor handwriting and faulty data entry.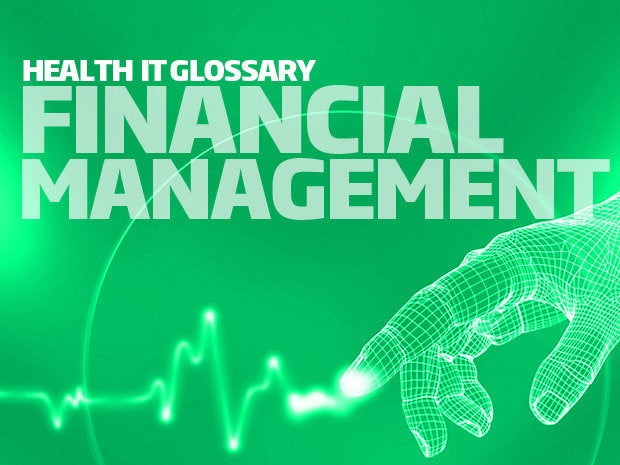 Health IT glossary: Healthcare financial management
Activity-based cost accounting. A new type of application known as activity-based cost accounting software gives healthcare organizations the ability to calculate the cost of each episode of care. While few hospitals and healthcare systems use this approach today, more are expected to adopt it because of the growth of value-based reimbursement and payment bundling. Instead of drawing inferences from billing or claims data, the new software allows organizations to analyze every cost element in the episode, including hospital, physician, medication, and ancillary expenses. This is going to be important for hospitals going forward as more of them accept bundled payments and global payments, both of which involve multiple providers of care.
Admission-transfer-discharge (ADT) systems. ADT systems, the core of hospital financial systems, track the admissions, transfers, and discharges of patients. They allow hospitals to know how many patients they have at any particular time and how long they have been in the hospital. Not only is this information important for operational purposes, but it enables management to calculate the average length of stay – a crucial metric for determining the rate of bed turnover. In the last year or two, some accountable care organizations (ACOs) and HIEs have been given access to hospital ADT systems. This enables them to tell primary care doctors when their patients have been discharged so that they can pick up their care right away.
Business & clinical intelligence. Business intelligence (BI) applications address financial and operational aspects of healthcare systems, such as contract negotiations, facility management, measurement of resource utilization, and cost analysis. Clinical intelligence (CI) software supports activities such as quality improvement, care management, and population health management.BI and CI overlap in a number of areas, such as an organization's staffing needs. Both are needed to evaluate the efficiency and quality of care provided by an organization or an individual provider. Measures of efficiency include average length of stay and readmission rates, both of which are affected by the quality of care.
Claims clearinghouses. Electronic claims clearinghouses are a vital link in the chain that connects healthcare providers to payers. While some providers directly bill their larger payers, such as Medicare and Blue Cross/Blue Shield plans, most claims go through claims clearinghouses to the multitude of health plans and government agencies that provide health insurance. Clearinghouses edit the claims so that they can be processed by the many different systems of private insurers and government intermediaries. In some cases, clearinghouses bounce claims back to providers if they're missing information or were submitted in the wrong format. In addition, the clearinghouses submit and return responses to provider inquiries such as eligibility and claims status requests. They also route electronic remittance advance that providers need for payment posting and claims denial management.
Previous Page 1 2 3 4 5 6 7 8 9 10 11 12 Next Page