Hands on with Windows 10 Technical Preview for phones: Subtle improvements make your phone more productive
The technical preview of Windows 10 for phones seems like an aesthetic upgrade for the moment. But the integrated speech recognition is actually a powerful addition, and indicative of Microsoft's continued emphasis on productivity.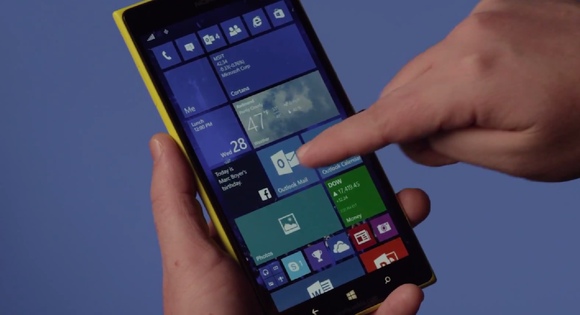 The Windows 10 technical preview for phones doesn't walk up, slap you in the face, and demand your attention, as Windows Phone 8 and its Live Tiles did. But you can detect a subtle power, even at this early stage — and one very nice feature: deeply integrated speech recognition.
Right now, I'd characterize Windows 10 for phones as a convenience. That's not a criticism. Features like interactive notifications or the improved Quick Actions may be nothing new for iOS and Android phones. But who cares? They're useful nevertheless.
Windows 10 for phones is also not for everyone — yet. I have four Windows Phones within reach, at least two more at the office, and one in my wife's hands. None were approved to download Windows 10, and thus I had to ask Microsoft to loan me back the Lumia 830 we reviewed last year.
After evaluating it overnight, I'd say this: If you own a single Windows Phone and are considering taking the plunge into what is essentially alpha software, I'd hold off for a bit. I'm assuming your phone is a lifeline for your business and personal lives. There are bugs, though nothing I did crashed the phone. On the other hand, if you have a spare that Microsoft has approved to receive the updates — sure, why not?
My Lumia 830 had a fresh installation of Windows Phone 8.1 on board. Installing Windows 10 for Phones required over an hour, both to re-download applications I had cloned over from a separate installation and to install the new software. (As our previous story noted, you'll need to be a member of the Windows Insider program, download the related app, and approve the download. You'll also have a choice between a "fast" upgrade path, risking more bugs for more frequent upgrades, or a "slow," more conservative approach. A separate recovery tool app allows you to back out and restore Windows Phone 8.1 if you so choose.)
In general, Windows 10 for phones felt a mite clunky in places, especially with animations, but otherwise ran smoothly.
Speech recognition changes everything
The improvements that Microsoft added in this version of Windows 10 fall into two categories: functionality and aesthetics. And the integrated speech recognition is the best of the bunch.
Microsoft says that speech will basically be an option in most if not all text fields, allowing you to dictate what you'd normally type. I personally use digital assistants like Cortana and Google Now quite routinely, and feel comfortable quietly setting a reminder or asking a question with my phone held close to my mouth.