Hands-on with the VAIO Z Canvas: A quad-core Surface Pro 3 killer
VAIO may have just introduced the fastest Surface clone yet.
We don't know what Microsoft will announce in New York City at its Windows 10 devices event, but I'd bet a box of Cronuts there won't be a tablet that outguns VAIO's new Surface clone, the Canvas.
Yes, VAIO, the former PC division of Sony that was cast from the mothership last year, is back with an impressive engineering feat: Stuffing a real quad-core CPU into a tablet formally named the Z Canvas.
Why this matters: Although belittled initially, Microsoft's Surface has set the standard for what people expect from tablets that you can use for more than just surfing the web or playing Angry Birds. Lenovo announced a clone, with rumors of Dell doing the same, and even Apple is getting in on the action with its iPad Pro which, frankly, most people have mocked as a copy of the Surface.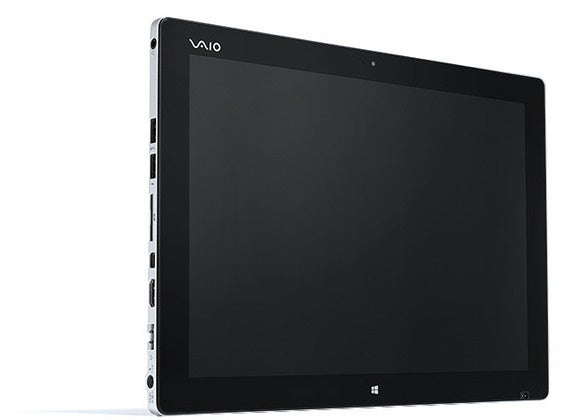 It's a good bet the Canvas will be the fastest tablet in town. Period. Credit: VAIO
VAIO officials said the aim with its Surface clone was to tackle the creative types who like the appeal of the Surface Pro setup, but need more. Content creators need horsepower, so VAIO figured out a way to jam a 45-watt CPU into a tablet's body that isn't bigger than the Hulk.
To be fair to VAIO, the company doesn't actually think it competes directly with the Surface Pro 3. It actually wants to take a shot at Apple and try to wrest content creators away from their MacBook Pro 13s and MacBook Airs. The idea, VAIO said, is to entice those users with excellent pen support for artistic endeavors, and far more performance than what's available on the dual-core MacBooks.
Still, it's hard not to see this as a Surface Pro clone.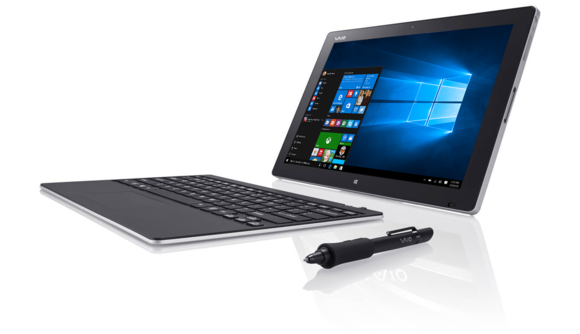 The new VAIO Canvas packs a quad-core Haswell CPU with Iris Pro graphics inside a tablet. Credit: VAIO
Why it's like a Surface
There are many similarities with the Surface Pro line. It's a tablet, meaning the guts of the computer are jammed into the same shell as the screen. It also has a kickstand, so it can stand on its own. The kickstand here was actually designed to present more resistance when you push on the screen. The idea is to prevent the screen from changing angle when you use the pen or touch the display. You'll meet less resistance when pulling the tablet toward you, so you can easily change the viewing angle.
It's a good idea in theory, but on the demo unit I played with, you really had to push on the kickstand to fold it in for transport.