Hands-on with Instagram video, Vine's new nemesis
Instagram and Vine are competing for social video space, but Instagram offers more artistic control.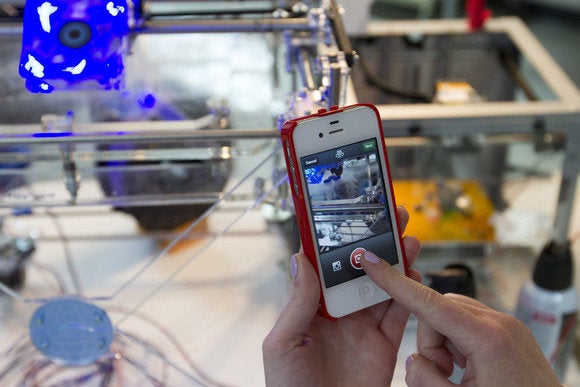 Instagram looks the same. It feels the same. But there's more oomph now with video.
The upgraded app for iOS and Android (version 4 on both operating systems) is available Thursday, so if you want to test out the new video feature, download the update and let your imagination run wild. Or, you know, shoot 15-second films of latte art like everyone else.
We saw a demo of Instagram's new features at Facebook headquarters on Thursday and also shot a few clips ourselves to get a sense of how Instagram video stacks up to Vine.
Point and shoot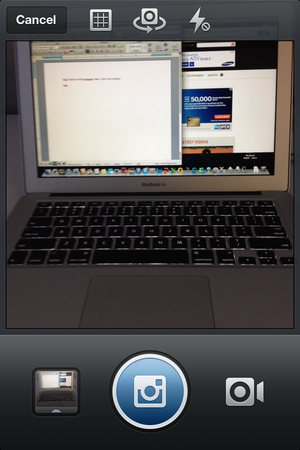 Where's the "video" button? you might think as you open the updated Instagram app. Filming a video isn't much different than shooting a photo, and that was part of Instagram's mantra of simplicity, cofounder and CEO Kevin Systrom said during Thursday's demo.
Just tap on the camera button, same as you would to shoot a photo. Now a video icon appears to the right of the camera icon, so you can tap to switch to video mode. Then hold the big red video button to begin recording. You can record multiple clips within the 15-second time limit, or shoot continuously. If you shoot a clip that sucks, you can delete it, as long as it's the most recent--if not, you'll have to delete everything that follows it, too.
Of course, there are filters: 13 new ones created by video scientists specifically for the new product with names like "Moon," "Vesper," and "Dogpatch" (a shout-out to San Francisco, obviously). I was hoping for an 8mm-inspired filter, but no such luck.
How Instagram stacks up
You add the filters after shooting the clip, which must be a minimum of three seconds long. (Vine addicts can limit themselves to six seconds, if they really want to.) Add a description and upload to your feed, where videos don't start auto-playing till you stop scrolling. Aside from filters and the new time limit, Instagram videos differentiate from Vine in two significant ways: first, no looping. Once the video ends, it's over. Some people love looping, and have used it to great effect. Me? Not so much, especially when there are multiple Vines playing at once...oh, the agony.
The second is Cinema, a feature that stabilizes your shaky smartphone clips. Cinema is an iOS-only feature for now that automatically turns on when it senses your camera's movement. You can turn it off after shooting if you prefer your videos to have a more frenetic vibe. In the demos, the feature worked really well. But in our tests, it didn't seem to have much effect when the shakiness was extreme. (Though, at that point, you should probably give up on shooting video.)