Hands on with Facebook Home and the HTC First smartphone
At first glance, Facebook Home and the HTC First look like good bets for social butterflies, but power users and those who don't like 24/7 connectivity may opt out.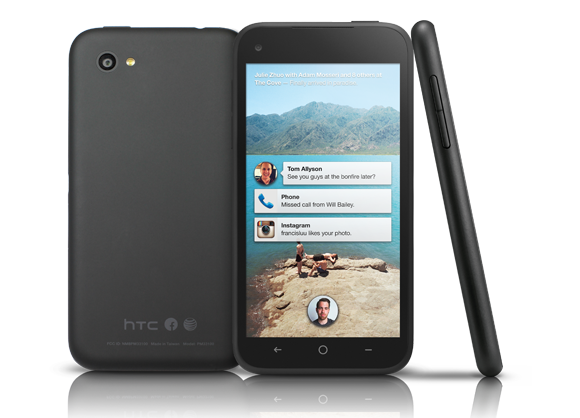 After spending some time with Facebook Home and the HTC First smartphone, I now have a better understanding at what Facebook is trying to build with its new app designed to replace your phone's home screen.
In a nutshell, Facebook Home and the HTC First, both announced Thursday at an event by Mark Zuckerberg, Facebook's chairman and chief executive, are aimed at people who live their entire lives online--the "social butterflies"--if you will.

Mark Zuckerberg at the Facebook Home/HTC First announcement event
So, Home puts Facebook front and center, doing away with the traditional Android interface in favor of a simplified home screen that displays your friends' photos and status updates.
It's all very slick. Home makes Android look and feel much less intimidating by hiding things like the app drawer and notification shade. You can still access these features using simple gestures, but the app drawer is modified to let you quickly update your Facebook status, post a photo, or check in to a location.
Chat Heads
Chat Heads, a big feature of Facebook Home, requires you to have the Facebook Messaging app installed on your device. (Facebook Home, Facebook Messages, and the Facebook app all come pre-installed on the HTC First.)
When you get a new message, a Chat Heads icon shows up (it's a little circle with your friend's Facebook photo in it).

The Chat Heads icons show up in the upper right of the HTC First's screen.
Tapping the circular photo jumps you straight into the chat. It's really seamless, and I was able to browse the Internet while carrying on a conversation with someone's Facebook friend. It wasn't a full test as I couldn't use my own account on the phone provided.
You can have an unlimited number of chats running at once, though Facebook warned that having too many Chat Heads windows open could adversely affect your phone's performance.
The one big downside of Chat Heads? You can't start a new conversation with someone using the feature--you have to go into the Facebook Messages app and press and hold a bit on a conversation in progress in order to get it to show up as a Chat Heads conversation.
Facebook says that it's going to update Facebook Home at least once a month like it does with other mobile apps, and it'll be interesting to see how Home evolves as it gets updated.
HTC First hardware
The HTC First will be the first phone to ship with Facebook Home pre-loaded on it. It will be available exclusively on AT&T starting April 12, although you may preorder it now.