Hands on: Windows 10 Build 10051 brings impressive new features to phones, but slowly
You can see the improvements, but we're a little surprised Microsoft released alpha code this balky.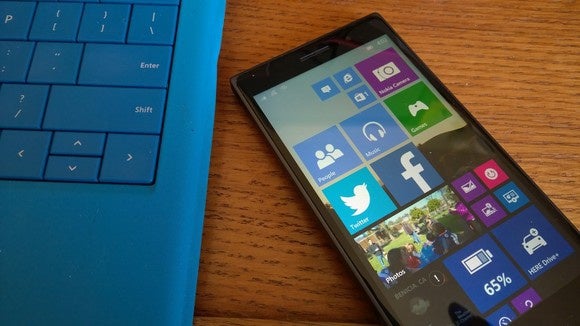 Trying Microsoft's new Windows 10 Technical Preview Build 10051 on a Windows Phone is like drizzling honey over granola: It can be an excruciatingly slow experience that rewards you with a sweet, yet nutritious update.
Let's say that again: Some aspects of the new build are slow. Even after a botched rollout earlier on Friday, Microsoft's new software took seemingly forever to download and install. Now that the initial rush has been exhausted, your mileage may vary. But sometimes using the new OS build is literally a labor of love.
The new update adds support for the Project Spartan browser, plus new versions of several apps: Outlook Mail, Outlook Calendar, Phone, Messaging, People, and Maps. You'll also find an improved basic Camera app, which pulls in some of the functions from the recent Lumia Camera update. Most are slow to load and use, especially Spartan and even parts of the core OS, at least on my Lumia 830.
Why this matters: The slow performance of the new build, and the delays preceding the rollout, raise questions about the state of the software. We all understand this is alpha code. At a time when Microsoft's struggling for viability in the phone space, however, it's taking a risk in drawing attention to subpar performance rather than Windows 10's new functionality.
A surprisingly sluggish Spartan
Spartan, especially, is agonizing to use. It can take seconds before a page appears to load, and seconds more until the page actually becomes responsive. Part of that has to be due to how the browser handles all of the processes and code attached to modern Web pages, which is disconcerting given that Spartan was built from the ground up to handle such content. Reading a page in the the browser's built-in reading mode speeds up the process, but there doesn't seem to be a way to open a link directly in the reading mode--you can only reload an existing page.
Still, using Spartan feels natural and intuitive. About the only element that feels out of place is burying the additional tabs behind a menu at the bottom of the screen, although Windows Phone 8.1 also does this. I still like Android's choice of placing the tabs icon at the top of the screen.
Microsoft has said it will replace Internet Explorer with Project Spartan in Windows 10 phones. At this point, that news seems daunting. But if Microsoft can give Spartan a kick in the pants, I think users will be happy.
Outlook Mail and Calendar: Excellent
From the ridiculous to the sublime: The new Outlook Mail and Calendar apps, meanwhile, are superb. Microsoft seemingly has dozens of variations on its core mail apps: there's the basic Mail app in Windows 8.1, the Mail app on Windows, Outlook 2013, Outlook.com--the list goes on. On Windows 10 for phones, Outlook Mail ties your various inboxes into one nice package, and then integrates it with the Outlook Calendar app. (You can launch each app separately, but you don't need to.)