Hands on: The first Apple Watch apps for road warriors
30 first-gen apps show promise, but still make you wonder about smartwatch utility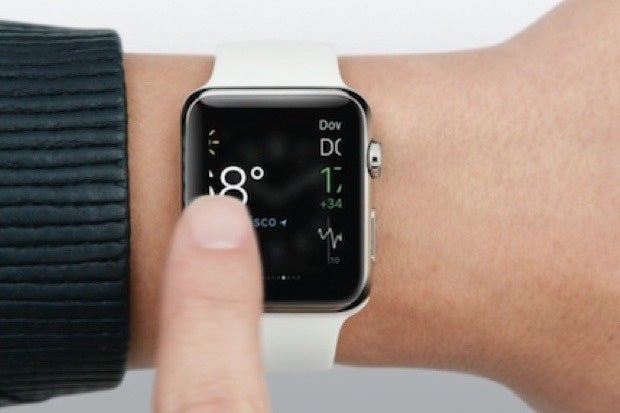 Now that the Apple Watch is here, does it do enough useful things to be a standard item for executives, road warriors, and other digital denizens?
Yes, you can do useful things on the Apple Watch, but few are that useful. Some are, in fact, downright stupid or useless. In this article, I'll show you which of 30 early Apple Watch apps likely to appeal to business users fall into which category.
My conclusion from the first generation is that there's a lot more to be done on the Apple Watch as a platform and by its apps to make it broadly useful.
No question: Apple Watch trounces Android Wear
The Apple Watch is not the first smartwatch. There's the Pebble and, more recently, Google's Android Wear platform on devices from LG, Motorola, and Samsung.
The Android Wear platform from Google is not very good, offering an annoying, awkward, and ultimately useless set of features. But we expect an Apple product to be way better. The Apple Watch is better -- a million percent better than Android Wear, in fact.
Compared to Android Wear, the Apple Watch is a much nicer piece of hardware, worth the $350 to $1,000 cost for those who'd otherwise buy a Tag Heuer or Breitling chronograph. But If you're into Timex or Swatch, the Apple Watch's digital capabilities likely don't justify its expense beyond the techno crowd.
Like Android Wear smartwatches, the Apple Watch's screen can be hard to read; if you're over 40, you'll likely need bifocals or reading glasses. Also like Android Wear devices, the Apple Watch's screen is hard to read in sunlight, even if you crank the brightness up to the max setting.
Apple's taken much more care than Google in making the Apple Watch highly capable and customizable in a sensible, sophisticated way.
For example, you can set the time to be several minutes fast, so people who always run late can fool themselves into being on time. People have done that with regular watches for years, but smartphones tell only the actual time. The Apple Watch lets you treat the watch as a watch, yet it also knows the real time to ensure that alarms and appointments alert you when they actually should.
Unlike today's Android Wear devices, the Apple Watch can do all sorts of things beyond notifications that show intriguing promise of computing on your wrist.
The Apple Watch avoids one of the biggest problems with Android Wear: Its annoyingly spammy notifications over which it offers scattered controls. The Apple Watch on your iPhone gives you full control of which apps can notify you, as well as which can present their glance screens.