Google's Android M to include Android Pay, faster charging and Doze power management
Google Now changes to be part of M update, coming in third quarter.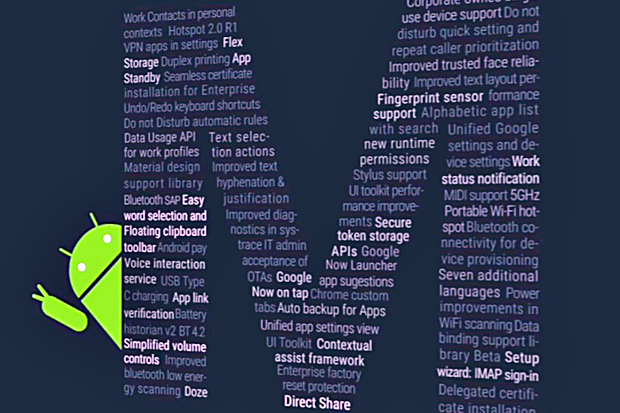 Google on Thursday gave a quick glimpse of a variety of new features coming to its next-generation operating system, dubbed Android M, during a keynote at Google I/O.
The updates include Android Pay for mobile payments, improved power management and faster charging.
A developer's preview of M was to be made available later Thursday with the public release coming sometime in the third quarter of 2015.
Google Now will also be updated in Android M to provide better context for voice and text searches that can work almost instantly, officials said. In a demonstration during the keynote, a verbal request to get a musician's birth name was made from inside the playing of a song instead of having to leave the song to find the information.
Google said its investments in machine learning and deep neural networks have helped reduce the natural language error rate from 23% to 8% in one year.
Android Pay in M was first described in March by Google's senior vice president of products Sundar Pichai at Mobile World Congress. Android Pay will allow in-store mobile payments through the use of NFC (near field communications) and fingerprint scanners in many Android smartphones and other devices.
Google posted a new blog on Android Pay that describes a mobile payment capability similar to what is available today in Apple Pay with the latest iPhones using NFC and fingerprint scans. One distinction that Android Pay offers its the ability to automatically apply rewards and special offers from select retailers to a mobile purchase.
Linking payments automatically to rewards and coupons is as the way to get wider adoption of mobile payments technology. Even though many smartphone users indicate an interest in using mobile payments apps, analysts have consistently noted that using a credit card is so easy in the U.S. that mobile payment capabilities in smartphones don't drive purchases.
Android Pay will also rely on host card emulation technology that Google first introduced in Google Wallet with the KitKat release 18 months ago. That technology allows a customer to make a purchase with the use of a token instead of using his or her credit card number, similar to technology in Apple Pay.
Dave Burke, vice president of engineering at Google, said Android Pay will work with NFC at 700,000 stores, a number similar to the stores that Apple touted can use Apple Pay. Android Pay is designed as an open platform to allow banks to build their apps on top.
While he didn't list which banks are onboard with Android Pay, Burke showed a slide indicating that the four major credit cards, American Express, MasterCard, Visa and Discover, are supported. He named several major retailers that will support Android Pay, including Macy's and McDonald's. AT&T, Verizon and T-Mobile also plan to sell phones that support Android Pay. "It's the start of an exciting journey," he said.