Google to build Play-like hardware store for Project Ara
Hardware makers will be able sell swappable modules.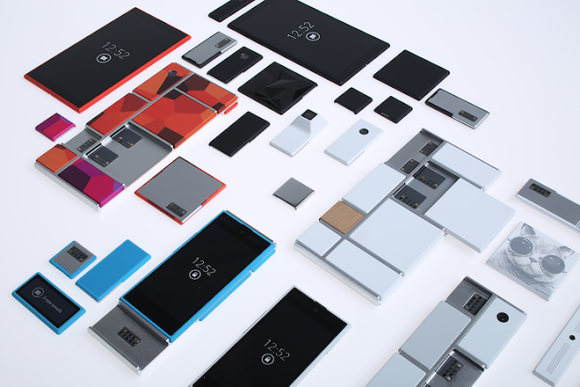 Drawing inspiration from its Play Store, Google will create a hardware store in which users can buy and sell Lego-like hardware modules for the customizable Project Ara smartphone.
Project Ara is Google's upcoming build-your-own smartphone that allows users to mix and match features. The US$50 configurable smartphone will come with a basic frame, and users can add or remove features by simply snapping on or taking off modular parts.
For example, users will be able to individually swap out screens, cameras, antennas and CPUs, which could be a cheaper way to replace parts than buying new smartphones. Google is pursuing biometric modules, and independent hardware makers have mulled creating temperature, input, gaming, antenna and medical sensors. Modules can be designed with Google's Module Developers Kit (MDK), which contains reference designs, specifications and guidelines.
"Anybody can create a module per the specifications of the developer's kit and put it in the Ara module marketplace, which is analogous to the Google Play Store, and sell directly to consumers," said Paul Eremenko, head of Project Ara at Google's ATAP (Advanced Technology and Projects) division, during a question and answer session at Purdue University earlier this month.
Buyers will be able to see the most popular modules based on reviews and user ratings, much like with apps in the Google Play store, Eremenko said.
A market pilot for Project Ara will begin in 2015, during which Google will try to understand usage and iron out kinks. Google has developed three Project Ara smartphone prototypes with different screen sizes, and Eremenko indicated it could be a while until final products ship worldwide.
"There's a lot more that we need to do in terms of retiring technical risks on the project. We have probably two more ...prototypes to make. And during the market pilot we have a lot to learn about how people interact with this device," Eremenko said.
Modular phones are not a new concept. Israeli company Modu in 2010 announced Brewphone, to which keyboard, speaker and camera modules could be attached. ZTE is developing a customizable smartphone called Eco-Mobius, which has not yet been released.
The viability of Project Ara has been heavily debated, but Eremenko believed consumers will appreciate its flexibility.
"If we can span price points that range from a feature phone crossover price point all the way to an aspirational, very high-end device that may be able to do...portable medical diagnostics, that could potentially help us on the way of delivering the mobile Internet to the next five billion people who are not smartphone enabled," Eremenko said.
The success of Project Ara could ultimately lie on its functionality, which will be defined by the swappable modules. Eremenko wants to make module development easy, and his team is working on new design tools to make hardware design as simple as writing mobile apps.