Google on Apple: The end is near
Mike Elgan love using Google services on Apple hardware, but now he fears those days are numbered.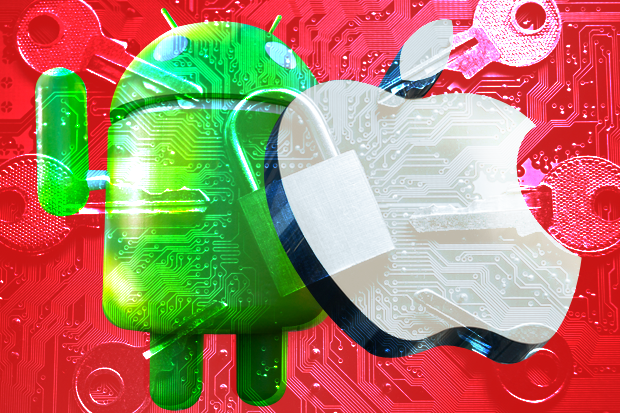 The chat room and social network religious wars between Apple and Google demand that you take sides. But I've always felt that the best experience includes a cherry-picking of Apple hardware, Google services and apps from both.
For example, on my MacBook Pro, iPad and iPhone, my No. 1 application is Google Chrome, where I obsessively use Google Search, Google Photos, Google Drive, Google Docs, Google Sheets, Google News, Google Maps, Google+, Inbox and more.
Yes, I use non-Google services, but eight out of the top 10 sites I use are Google services.
After the announcements at Apple WWDC last week, and at Google I/O last month, it's clear that the days of using Google services on Apple hardware are numbered.
Soon we'll be forced to choose between all-Google or all-Apple.
Why your virtual assistant has an entourage
Google Now often knows what you want before you do, and it can predict when you should leave your house in order to get to the airport on time and do other helpful tricks. None of this works unless you're using Google's Gmail, Google Search, Google Calendar and Google Maps. That's where the data comes from. So for a couple of years, to embrace Google Now fully meant also embracing at least four other Google services.
Google I/O ushered in a powerful new Google Now. A new feature called Now on Tap brings contextual awareness into your apps as well (when developers support the feature). For example, if you were listening to a song in a music app, you could ask Google Now: "Who sings this?" Google Now would get the contextual information from the app, instead of its own Knowledge Base, and just answer your question. A chat app could enable anyone engaged in a conversation about a restaurant to simply ask Google Now (without leaving the app) what time the restaurant closes, and Google Now could answer based on information it got from Yelp -- a different app.
Now on Tap is a huge benefit that Google Now fans are going to love. There's just one catch: You need an Android phone to use it. So now, in addition to using all those other Google services, you also need to use Google's mobile operating system to take full advantage of Google Now.
And last week at WWDC, Siri, Apple's virtual assistant, gained amazing new powers as well.
For starters, Siri got the a major feature that Google Now once had exclusively: preemptive notifications, which interrupt you with important information rather than waiting for you to ask. The next Siri, in the upcoming iOS 9, will feature integration with (and reliance upon) Spotlight search, as well as Apple's Calendar and Maps applications.