Google improves desktop voice search in new Chrome update
Google introduced its new Conversational Search feature with the Chrome 27 update, heralding a new age of asking the computer silly questions.
And before you get too excited, know that Google's conversational search is definitely still voice search. If you have a tendency to mumble, as I do early in the morning, you're going to have a tough time getting the search engine to figure out what you're asking.
Conversational search also seems limited to a few contextual forms. While the Sinatra example worked great, other questions stumped Google. For example, I asked "What's the capital of Colorado?" to which Google cheerily replied, "The capital of Colorado is Denver." However, when I asked "How do I get there?" Google was stumped. It failed to interpret "there" correctly, and instead of providing directions to Denver, it simply returned results as if I'd typed in the words "How do I get there?" as shown below.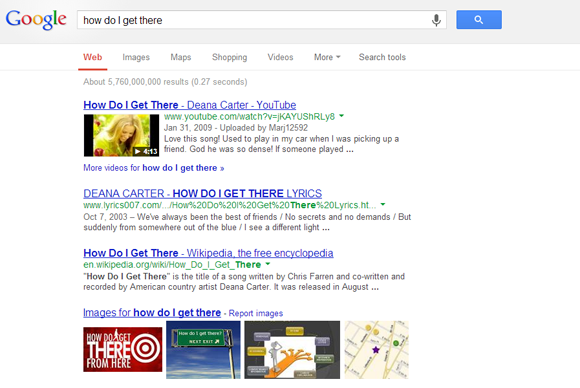 There's also currently a bug in which Google occasionally presents you with a "No Internet Connection" error, even if your Internet is working fine. Then again, conversational search is brand new. We'll hope that Google already is at work to kill any lingering bugs.