Google Chromebook Pixel is an expensive curiosity
As an idea sprung from Google's view of the future of technology, the Chromebook Pixel is intriguing, even intoxicating. But it's hard to fathom how it works as a real-world product.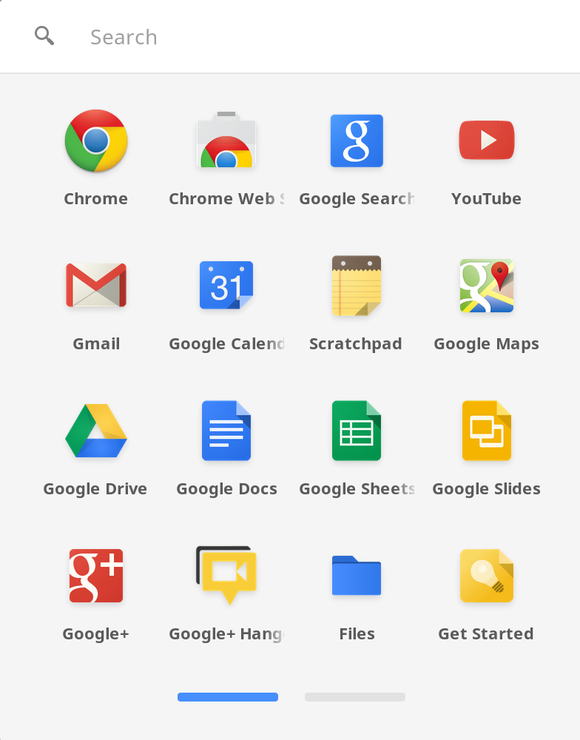 Chrome OS has a nice dock where you can pin frequently used apps, but it doesn't really work right.
Tabs, tabs everywhere
There are also places where the browser heritage shows through a bit too much. There's a little Scratchpad app that's built so you can quickly type in a few notes. It looks like its counterparts on Mac and Windows, but my right-click brought up a "Back" contextual menu that didn't make any sense, and when I closed the Notes window, I repeatedly received a warning that "closing this tab" might make me lose data. It wasn't a tab, and I didn't lose any data. Pay no attention to the browser behind the curtain!
The Chromebook Pixel is as well-built a laptop as you'll see. The body is solid, and the screen is something to behold.

The Chromebook Pixel is a sleek, exciting iteration of Google's vision of the future of computing. And it's incredibly expensive
The problem is in the price and the operating system. At roughly the same price, you can buy an Apple laptop or an Ultrabook PC that provides roughly the same specs, runs Chrome, and also runs your favorite computer operating system with apps and games and Dropbox syncing and everything else you've come to expect from a laptop.
The Chromebook ideal isn't real--yet
As the resident of a stripped-down laptop offered for a stripped-down price, Chrome OS makes some sort of sense, but on a high-end laptop such as this, I have a hard time seeing who would want one. Sure, there are users who have completely embraced the Web and simply don't need the hassle of OS chrome and security updates and the like, but how many of those people are in the market for a laptop whose cheapest version is $1299?
As an idea, Chromebook Pixel has a lot going for it. It's an iteration of Google's vision of the future of computing, and it's sleek and exciting. But as a product, it's just not practical. There are better laptops and cheaper laptops and better, cheaper laptops. The Chromebook Pixel augurs days to come, but in the present it's just an expensive curiosity.
Previous Page 1 2 3 4