Gone viral: The memes and videos that defined 2013
Such memes. Very viral. So Internet. Much wow.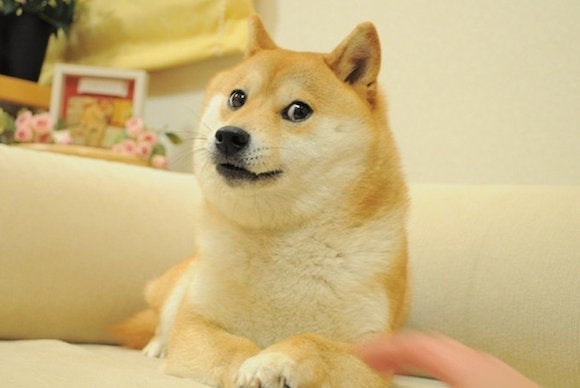 Do you ever wonder what people 2000 years from now will think of our current society when they discover that we spent our days watching videos of angry-looking cats? I don't, and it's probably for the best. In any case, here are the biggest, best, bespoke memes that disrupted 2013.
I apologize in advance for all the lost productivity.
Harlem Shake: Now you see it...
I'm not going to lie: I hate the Harlem Shake meme. Hate hate hate. And apparently, the rest of the Internet got tired of it quickly, too. The meme swept the Internet in February of this year and was featured just about everywhere, but by April it was all but dead, hopefully never to rise again. Besides, it isn't even the original Harlem Shake: That was created back in 1981.
What does the goat say? GAAAAH!' of course.
As incomprehensible as the Harlem Shake was, "goats screaming like humans" is even more bewildering--but probably more amusing. And it's way more self-explanatory: Do a search for "goats screaming" and you'll get videos like this supercut and this compilation of goats inserted into music videos. And that's only the beginning.
The whole world knows what the fox says
Let's take a moment to address the questions that really matter. What is the meaning of life? How can we end the suffering of the poor and needy? What does the fox say?
No, really, what does it say? Apparently it's an important enough question--and a silly enough notion--that the eponymous music video is closing in on 300 million views. It is the work of Ylvis, two brothers who host a comedy show in Norway. Now, we actually know what the fox says, but as it turns out, the song wasn't too far off the mark.
It's raining space rocks
It's not every day that space rocks fall from the sky.
OK, actually, it is every day. But meteorites like the one that streaked through the sky over Chelyabinsk, Russia in February don't come around that often. Thanks to the dashboard cameras that are ubiquitous in that country, the Internet got to see some incredible footage of the meteorite as it streaked overhead, as well as some of the damage it caused.
MileyMania
Oh, Miley. In the spirit of Bonnie Raitt, you sure gave the Internet something to talk about in 2013. From "Wrecking Ball" and the resulting parodies to twerking at the VMAs, Miley Cyrus, for better or for worse, had the Internet buzzing throughout the year. She was in the running for Time's Person of the Year honors, and "what is twerking" was one of Google's top search queries for 2013.