Get started with the iPhone 5c and 5s
Congratulations, you've just gotten an iPhone 5c or 5s. Let us help you set it up, transfer data from your old phone, and get you playing with all its new features.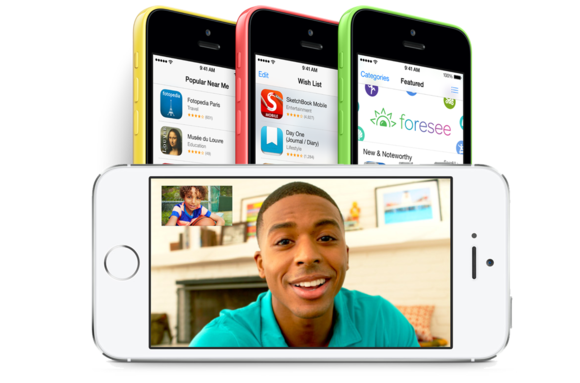 Congratulations, you've snagged yourself a brand-new iPhone 5c or 5s. But before you get to playing with your new device, you'll probably want to get to know it and set it up. Thanks to iOS 7's step-by-step activation process, Apple's made it pretty simple to get started; but just in case you need some extra help, we've put together a comprehensive guide for activating your new iPhone, transferring data from your old phone, and some suggestions for exploring its new features.
Transfer your data
You've moved to the latest and greatest in the iOS world, and to do so, you're leaving your old device behind. But before you send it off with a fond farewell, you have to decide whether you want to transfer its data to your iPhone 5c or 5s. Here are the various ways to do so, depending on whether you're moving from an old iPhone, a different smartphone, or a feature phone.
Upgrade from an older iPhone
If you're upgrading from an older iPhone, you can transfer all its apps, data, and settings to your iPhone 5c or 5s. (To add your music and video, you'll still have to sync your new phone with iTunes.) But to do so, you'll need to make a backup (via iTunes or, if you're running iOS 5 or later, via iCloud) of your information. You can then restore that backup onto your new phone during the setup process.
Make a backup using iTunes: If your old device is running iOS 4 or earlier, an iTunes backup is the way to go. To update your backup (or to create a new one) connect your old device to the computer you normally sync it with via USB, open iTunes, select the device from the Devices menu, and in the Summary field, click Back Up Now.
Make a backup using iCloud: If you're running iOS 5 or later on your old device and you have an iCloud account, you can alternatively take advantage of iCloud Backups to save your data. Your device will automatically make an iCloud backup once a day while locked, plugged in, and connected to a Wi-Fi network, but you can manually force a backup whenever you're on Wi-Fi by opening the Settings app on your device. Navigate to iCloud > Storage & Backup, and make sure the iCloud Backup switch is toggled on. From there, you just have to tap on Back Up Now to start the process. (You should note that iCloud backups can sometimes take significantly longer than iTunes backups, so it may not be the best option if you're in a hurry to set up your new phone.)
1 2 3 4 5 6 7 8 9 10 Next Page