Get ready for car-as-a-service (CaaS)
Most self-driving cars in the future will likely be dedicated to services.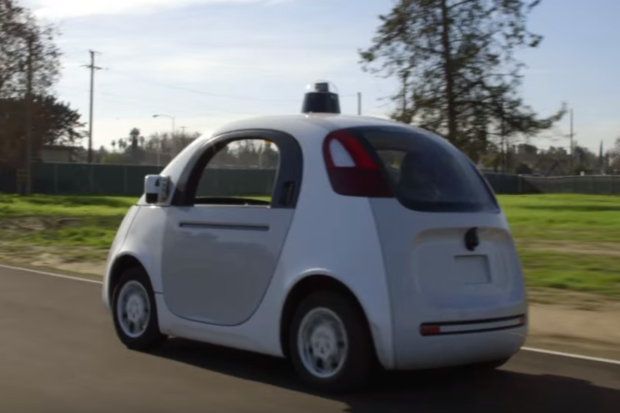 Google's self-driving car being tested on California's roadways. Credit: Google
Self-driving cars are expected to take over the roadways in the next two decades, but the vast majority of the fleet will likely be dedicated to services and not owned by individuals, according to a new report by IHS Automotive.
Within five years, Google and carmakers are expected to have driverless vehicles on the world's roadways. By 2035, 12 million self-driving and driverless cars will be sold globally, IHS Automotive estimates.
However, given that 85% of the world's population doesn't have a driver's license and teenagers in developed countries are waiting longer to get a license -- and driving less when they do -- the majority of autonomous vehicles will likely be used by a services industry.
Car-as-a-service (CaaS) opportunities are becoming a new driving force for urban transportation, according to IHS Automotive. Essentially an extension of ride-sharing using driverless vehicles, CaaS will enable people to summon a car via an app or to be used for deliveries.
IHS estimates that the deployment of driverless CaaS will begin before 2025 and will have an increasing impact as technology advances and driverless car volumes grow. In addition, autonomous driving and the associated costs will dramatically lower the cost of mobility services as a whole.
CaaS also will provide car mobility services for anyone, since no driver's license is needed. And it will be an affordable transportation means for a large portion of the global population. IHS Automotive estimates there are currently 6.2 billion people globally without a driver's license, or nearly 85% of the world's population.
While the majority of today's car manufacturers are taking an evolutionary approach to autonomous vehicle research and development, increasingly adding advanced drivers assistance systems (ADAS) and partial self-driving features, Google is taking a revolutionary approach -- building a fully autonomous vehicle from the ground up.
Google's autonomous car, which is already being tested on U.S. roadways, will have a major impact in the coming years, according to Egil Juliussen, senior director at IHS Automotive Technology. Uber is also beginning to implement some of its own R&D in CaaS.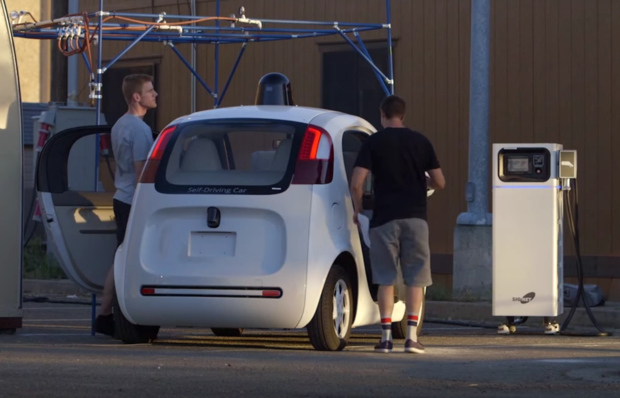 Driverless car mobility services will mostly happen in urban areas and will primarily be short trips. Credit: Google
Software will be a key differentiator in autonomous vehicles, as it's responsible for interpreting the information from a vehicle's sensors and can learn to mimic the driving skills and experiences of the very best drivers.
Google is the current technology leader in this arena, according to IHS Automotive. The company has invested nearly $60 million so far in autonomous vehicle research and development, which works out to about $30 million per year.