Free Chrome extensions power up Gmail
From keyboard shortcuts to inbox managers, these handy Chrome extensions make a good email program even better.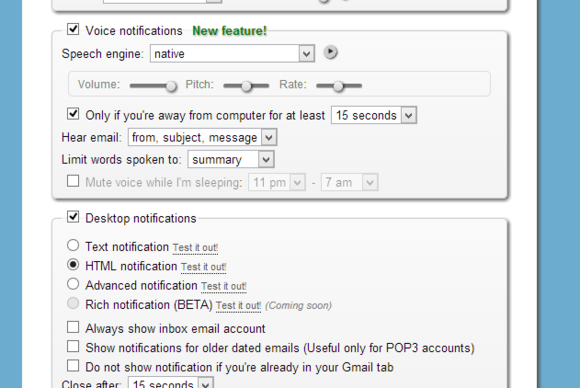 Gmail offers powerful customization options even if you dont install a single browser extension. You can switch keyboard shortcuts on and off, modify individual shortcuts, enable experimental features, and more.
But there are some things even Gmails extensive customization settings cant do, and thats where these free Chrome extensions shine. They range from gentle tweaks to a full-blown Gmail makeover. You decide how drastically you want to change Gmail.
Before changing Gmail or piling on the extensions, its a good idea to master what it can do straight out of the box. Keyboard shortcuts are one of Gmails best features: They let you compose, archive, forward, and reply to messages; move between labels; search; and moreall without reaching for your mouse.
Alas, theyre also hard to learn. After enabling keyboard shortcuts in the Settings screen, you can press the question-mark key on your keyboard to summon a semi-transparent overlay listing all shortcuts. But for many of us, looking at a long list isnt the best way to learnand KeyRocket for Gmail thinks it can do better.
Every time you use the mouse to do something your keyboard can do, KeyRocket for Gmail lets you know the keyboard shortcut.
KeyRocket sits in the background as you use Gmail and quietly watches your every move. As soon as you tick the checkbox next to a message, up pops a discreet notification informing you that you could have just pressed the X key on your keyboard to do the same thing. When you click the Reply button, KeyRocket informs you that pressing R on your keyboard would have worked just as well. Because the messages are contextual, they are much more useful than a help sheet: You learn in bite-size chunks, and only about those functions you actually use.
The one shortcoming to this contextual coaching is that KeyRocket doesnt learn as it watches you. It should be able to tell when you already know a shortcut and just prefer using the mouse every once in a while. For example, if I type the pound-symbol key (#) to delete a message most of the time, KeyRocket shouldnt tell me about the # shortcut every time I break from routine and use the mouse. Despite this minor flaw, however, KeyRocket is an excellent learning aid for Gmail.
Most emails consist of just plain text, although Gmails excellent message editor lets you do some formatting without reaching for the mouse (press Ctrl-K to insert a link, for instance). But sometimes you may want to use a bit of extra formattinglike, say, for a headline. Or perhaps you often email code snippets and would like to use some automatic syntax coloring. Markdown Here is an unobtrusive extension that lets you use the popular Markdown plain-text-to-HTML converter within Gmail to convert your text into well-formed HTML.