Former CIO catches AI, RPA fever
Long-time GameStop CIO Jeff Donaldson launches a consultancy to help companies automate manual processes using artificial intelligence and design thinking.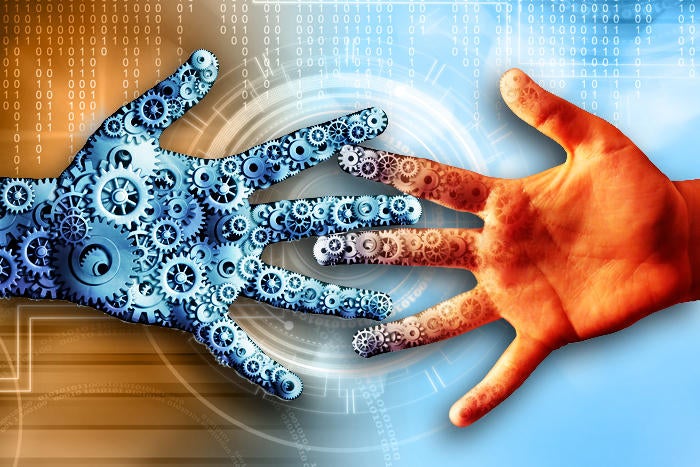 Companies are exploring ways to automate manual business operations but few have the institutional knowledge to do so. Jeff Donaldson, however, does. Donaldson, who spent 16 years building IT systems for video game retailer GameStop, is building a methodology that combines robotic process automation (RPA), artificial intelligence (AI) and design thinking to help companies automate manual and routine tasks such as data processing and workforce optimization.
But here's the kicker: If it works as Donaldson hopes, it will provide enterprises a way to automate work to augment rather than replace humans. Such a method could help stave off job elimination.

Jeff Donaldson, former GameStop CIO founder and CEO of Intriosity.
"Processes drive all of our organizations and almost anything can be automated so long as you can identify and use appropriate tools to define what that process looks like end to end," says Donaldson, founder and CEO of Intriosity, a new consultancy whose goal is to create "force multipliers" in business productivity. "I get a real kick out of creating a design method that is not about taking jobs. It's about amplifying human endeavor and making people more productive."
Process automation gaining steam
As defined by Deloitte, RPA includes software that automates repetitive processes usually performed by people. RPA software can replace manual data entry by automatically populating electronic forms, recording data and performing other tasks, such as guiding call center staff during interactions with customers. Gartner predicts the market for RPA software will grow at a compound annual growth rate of 41 percent from 2015 to 2020.
Donaldson is interested in "smart" RPA. Today's RPA systems include a knowledge base and an inference engine but their use is limited to the rules with which they have been programmed. They can't adapt. However,an smart RPA system leveraging AI and machine learning can iterate on and improve its capabilities.
"Where you jump into AI is better decision-making based upon data you've created from training and algorithms to make a better decision," Donaldson says. "That smart automation is the most interesting and gets you the highest value… that's the realm of AI in process automation."
IBM and Salesforce.com, along with dozens of startups, are building such software and Gartner says that most RPA tools will incorporate AI capabilities by 2020. Moreover, well-heeled consultancies Deloitte, McKinsey and Accenture have beefed up their practices around using automation to bolster corporate efficiency.
But Donaldson is crafting a model that applies design thinking, or human-centric design, which explores how customers and employees interact with the organization, what their pain points are, as well as their motivations and desires.