Forget football: These fantasy e-sports sites mix League of Legends with cold, hard cash
It's like fantasy football, but with less sweat and more ganking mid.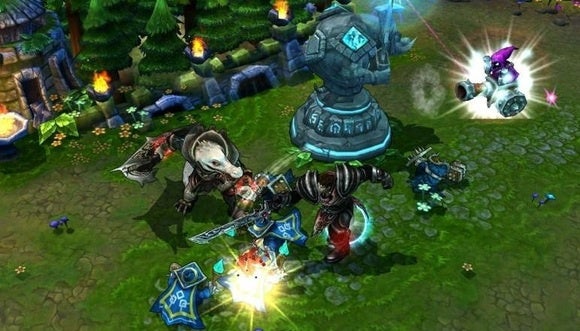 Blending the thrill of managing a fantasy sports lineup with the opportunity to win real-world money has helped companies like FanDuel and DraftKings change the way millions of fans tune in to football, basketball, baseball, and hockey games. But why should physical sports get all the fun? Now, a pair of startups are bringing that cash-fueled fantasy thrill to the passionate, red-hot world of e-sports.
AlphaDraft and Vulcun have launched in tandem with the new season of Riot Games' League of Legends Championship Series (LCS), offering fans the chance to win real money by creating fantasy League of Legends teams comprised of actual professional LOL players.
E-sports have utterly exploded in popularity in recent years. According to video game research firm Newzoo, there were over 89 million e-sports "enthusiasts" last year watching livestreams of pros playing -- and even practicing -- games like League of Legends, Dota 2, StarCraft II, Counterstrike: Global Offensive, Hearthstone, Call of Duty and Street Fighter IV. An additional 117 million "fans" followed e-sports at a more casual level. Fantasy e-sports has the potential to not only get this audience more active, but attract brand new fans to the fold.
Todd Peterson, co-founder and CEO of AlphaDraft, believes League of Legends will see the same type of boost that major sports leagues like the MLB, NBA and NFL have seen from fantasy sports. That's because fantasy sports players consume twice as much content as non-fantasy sports players due to their fantasy players participating in games across teams, rather than just rooting for a favorite hometown team.
How fantasy e-sports work
For those who haven't played fantasy football or any other variation of daily or weekly online competitions, it's pretty simple. Both AlphaDraft.com and Vulcun.com offer free and paid play options. Players act as a manager and create a custom roster with their favorite North American and European LCS players using a salary capped team budget. Each custom roster then competes on a daily basis against every other players' teams. What keeps things interesting is that, much like any traditional sport, strategies will vary from week to week depending on which teams are playing against each other.
"Perhaps it's aggressive control and vision of the dragon pit, or frequent ganks of mid to allow your mid to snowball late game, or maybe there is a lane swapping strategy versus a particular team to weaken or strengthen top or bottom lane," Peterson said. (That's a lot of League of Legends lingo!) "The strategies in League of Legends are endless and it is up to the fantasy sports player to see the tendencies in matchups to determine the players who will score the most points."