For cheap car nav, go here: BringGo GPS app guides the 2014 Chevy Sonic
Driving from a camp in the middle of Minnesota to the Twin Cities with the 2014 Chevy Sonic RS, a low-cost approach to transportation and GPS routing almost worked.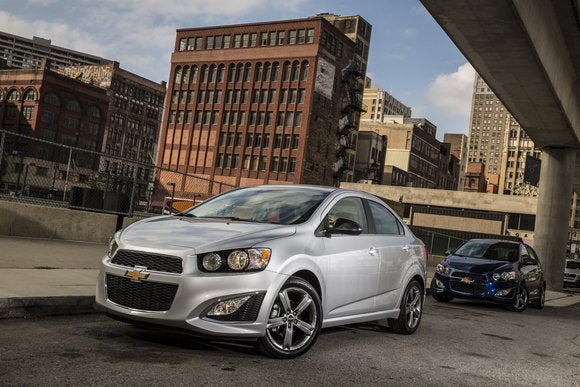 IMAGE: GENERAL MOTORS. The 2015 Chevy Sonic RS has a simple infotainment system where you use your phone to bring the apps you want to the car.
Also, the BringGo app does not actually cost 99 cents--that's for a 30-day trial. The full app costs about $50, and there's a version for $60 that includes two free map updates.
There isn't any other way to get navigation features in the Sonic. Still, adding nav in most cars is usually an upgrade that can cost a few hundred or even a few thousand dollars more.
Is there a future in bring-your-own-apps for budget cars? Sure, if you're willing to put up with a few foibles, like having to run the app first, and minor slowdowns. Cheaper isn't better--but it sure is cheaper!