Five features Google's Inbox needs to steal from Gmail
While Inbox will do fabulously as your go-to email app, there are a few features that it needs to borrow from Gmail.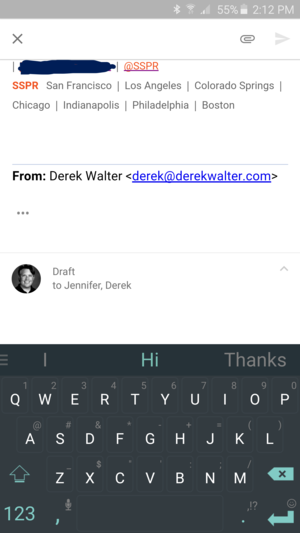 This weird reply-all issue can get rather annoying.
If you use Gmail to send and receive with another email address, there's an annoying problem. By default, Inbox always wants to "reply all" to the message, so you end up copying every message to yourself if you just tap the default "reply" button. So you have to touch the overflow (three dots) menu and choose "reply." It's not a dealbreaker, but it would smooth things out by getting fixed.
As a whole package, however, Inbox is still too appealing to let any of these quirks get in the way of making it my go-to email app. If you haven't tried Inbox you should, as swiping and snoozing away emails truly tone down the digital noise that comes from all those messages.