Five apps to help with your holiday shopping
Take these apps with you to the mall to save big.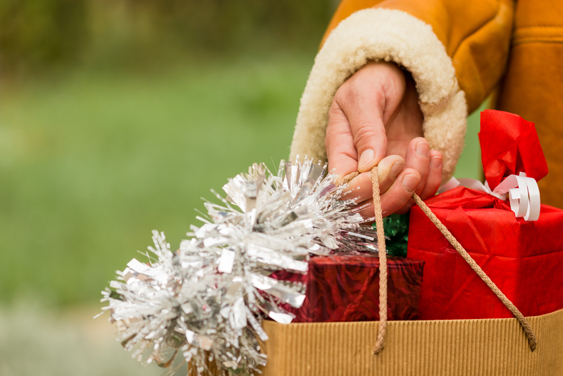 Black Friday may be over, but your holiday shopping probably isn't. Unfortunately, most shopping apps focus on deals and sales, not your holiday shopping strategy (unless your strategy is just "buy things on sale," which is actually a pretty good strategy).
Ready to level up your shopping skills? Here are five free apps that can help--these apps don't just bring deals, they help you plan and execute your shopping spree while also helping you maximize your savings from every angle. We have an app that lets you track prices (both online and offline), an app that lets you browse weekly ad circulars, and app that lets you clip electronic coupons, an app that helps you choose which credit card to use, and an app that gets you extra savings at Target. Ready to go shopping? Make sure you have these five free apps on your phone before you hit the mall.
Compare prices with ShopSavvy
You know what you want to buy, but should you buy it at Target, Best Buy, or will you find it cheaper online? ShopSavvy (free), a comparison app with a built-in barcode reader, can help you find what you're looking for at the right price.
ShopSavvy is the perfect app for people who plan ahead, because it lets you track product prices and will alert you when a product goes on sale. The barcode scanner brings up detailed product info, online reviews, and prices in both online and offline (nearby) stores. That way, even if you don't want to buy the product online, you'll know if you're getting it for a good price--or if there's a better price nearby. In my tests, ShopSavvy and another popular barcode scanning app, RedLaser, found similar online prices, but ShopSavvy found better physical-store prices.
ShopSavvy's main screen shows sales--it's not a coupon app, but it does show products on sale at various stores. If you see a product you like, you can save it to a list for later or set up an alert to track the product's price. The app will let you know if the product goes on sale at a later date, or if it undergoes a price drop at a retail outlet.
This isn't the most full-featured shopping app--you'll still need to consult other apps for coupons--but it is a great barcode scanner and price tracker. If you know what you want to buy, ShopSavvy will help you figure out exactly when and where to buy it. Since holiday sales are frequent but short-lived, this is exactly the app you need to aid you in your shopping.