FAQ: How is LTE-Advanced different from regular LTE?
LTE-Advanced will be coming in a big way soon. What does that mean for you?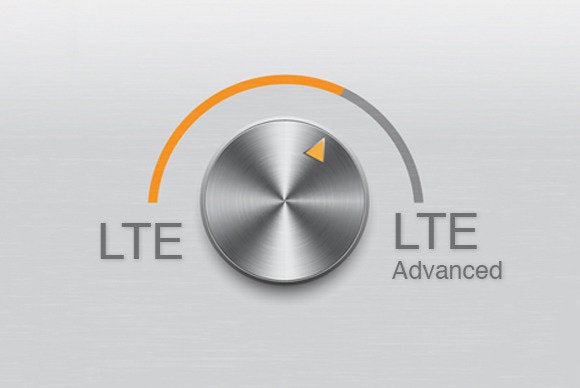 Just as many consumers are getting their first taste of speedy 4G LTE connections, carriers around the globe have begun pouring resources into building LTE-Advanced networks, which promise even faster and more reliable mobile access.
If you're finding yourself confused by the alphabet soup of acronyms and technobabble, take heart: You are not alone. Let us help you with your many, many questions.
What is this LTE-Advanced I've been hearing about? And how is it different from my LTE network?
LTE stands for "long term evolution." It's a type of wireless technology that has taken hold throughout North America and is fast becoming a global standard.
LTE-Advanced (LTE-A) is an emerging and, as the name suggests, a more advanced set of standards and technologies that will be able to deliver bigger and speedier wireless-data payloads.
The most important thing to know is that LTE-A promises to deliver true 4G speeds, unlike current LTE networks. You can expect the real-world speed of LTE-A to be two to three times faster than today's LTE. It should also be robust, with fewer dropped connections as you move around.
My phone isn't really 4G?
Although the term "4G" is an official yet nonbinding standard set by bodies such as the International Telecommuncation Union, it has since been commandeered by wireless-carrier marketing departments.
What most carriers refer to as "4G" today is perhaps more accurately called "super 3G." It satisfies some of the 4G requirements that the ITU set, but not all of them.
That's pretty sketchy.
Don't worry, by the time LTE-Advanced rolls out, carriers will almost certainly start calling it "5G," even though at that point they'll have just finally met the threshold to legitimately call their networks "4G." Standards bodies such as the ITU are only now beginning to talk about what a 5G network might look like, and there's definitely no agreed-upon definition yet.
Well, what is "true 4G"?
To be considered true 4G (also known as "IMT-Advanced"), a mobile network must fulfill a number of benchmarks, including offering a peak data rate of at least 100 megabits per second when a user moves through the network at high speeds, such as in a car or train, and 1 gigabit per second when the user is in a fixed position. No commercial wireless network can deliver that yet.
The standard also covers a bunch of other technical stuff: True LTE has to be based on a fully Internet Protocol packet-switched network, and it needs to have scalable channel bandwidth, specific Quality of Service goals, spectral efficiency targets, and the like. The LTE we use today offers some of those things, but not all of them.