Event fosters software and STEM entrepreneurs for education
Side benefits go to Kansas City as a budding startup magnet.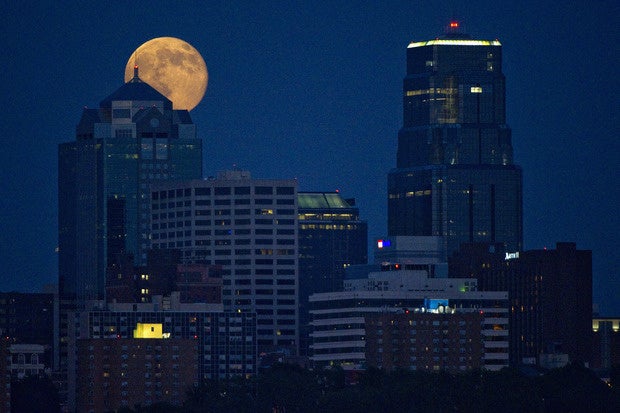 A Startup Weekend that brought together entrepreneurs who created education software and concepts was recently held in downtown Kansas City, Missouri, which has a growing reputation as a Midwest startup magnet. Credit: Dave Kaup/Reuters via Computerworld
Weekend hackathons for developers have been around for years. Now they are popping up everywhere.
Hackathons usually aren't about hacking into some top-secret network. Most of them are really mini-startup laboratories that help boost the careers of enterpreneurs.
Often, an organization picks a location and lures developers and others to show up and write code intensely around the clock for a weekend or so. There's a loosely defined objective most times, then small developer teams traditionally drink gallons of Red Bull, cram and create nearly finished apps or other software prototypes or services that they hope to take to market some day.
In one recent example, about 100 educators, parents and technology pros converged last weekend at Crossroads Academy in downtown Kansas City, Mo., for an event called Startup Weekend Education--KC. They explored and produced, over a 54-hour period, new ways of delivering educational resources, sometimes for needy school children and other groups. Nine teams developed the ideas, which included software that was created on computers attached to a new, fast Wi-Fi network in the academy building. The school first opened in 2012 and was connected to 1 Gbps Google Fiber that is running throughout the entire Kansas City area. Without such fast connection speeds, the event wouldn't have occurred there.
"We had a Friday night pitch session where we heard 22 concepts and then nine ideas were picked for further work," said Katie Boody, an organizer of the event and co-founder of an urban education nonprofit called The Lean Lab.
The participants were given a broad mission. "The teams had to create some sort of venture to benefit education in the broadest sense," she said in an interview.
By Sunday afternoon, the top finisher in the event was a group called My Learning, which created an app to help teach students how to write difficult Japanese characters. Second place went to Pennez.com for adaptive reading software that helps highlight protagonists of color in instructional materials. Third place went to a group called Stucco that created software designed to help digitize student disciplinary and referral forms. The top two teams won the chance to advance their projects with expert assistance at the nearby Sprint Accelerator.
One of the nine teams worked on a project called Mobile Maker, a startup concept to bring 3D printers, plasma cutters and other tools into after-school, do-it-yourself spaces to inspire interest in jobs in STEM (science, technology, engineering and math) fields.