Enterprise wearables present tech challenges and management pitfalls
Wearable technology experts share insights on the current hardware and software challenges facing the industry, as well as advice on how CIOs and IT can avoid the most common pitfalls associated with enterprise wearables.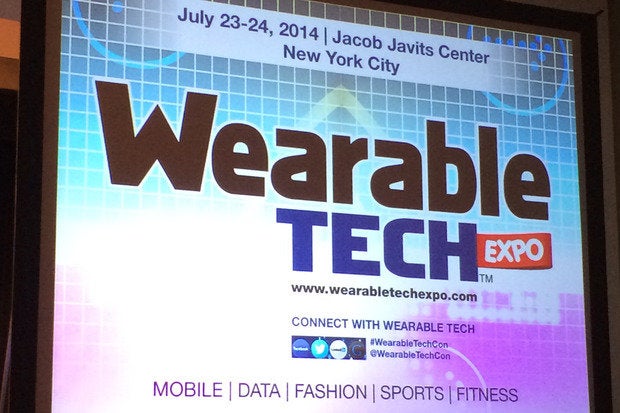 This week, wearable technology vendors, evangelists, executives and experts of all ilk gathered in New York City's Hell's Kitchen neighborhood, at the Wearable Tech Expo, to convene and talk about today's hottest wearables.
There was a surprising focus on the enterprise at the show. During the past couple of years, wearables have largely been presented as consumer gadgets, and their true business value was questioned. The tides are changing, and the shift couldn't have been clearer at the expo.
"The skepticism about the value [of wearables] in the enterprise is melting away," according to Joe Fitzgerald, a senior manager with Deloitte Consulting, which offers wearable-related consulting and rollout assistance, with a focus on smartglasses.
Ed English, chief product officer at APX Labs, a company that makes a software platform to integrate smartglasses with commonly used corporate systems, agrees. "It's a no-brainer. You don't have to convince anyone anymore." (Deloitte and APX Labs recently announced a strategic partnership.)
It's no longer a matter of "if," but "when," for wearables and the business. A number of significant technological challenges, however, slow hardware and software evolution, and smart CIOs and their IT departments need to beware of the common pitfalls if they hope to realize the true business value of smartwatches, smartglasses and other wearables.
Wearable Technology Hardware, Software Challenges
Though the concept of wearable tech isn't new, modern wearable devices are still the very early days. There's also some confusion around what exactly constitutes a wearable.
"The wearables category suffers from an ill-defined definition of what a wearable is," Fitzgerald says.
Though there were many new fitness- and health-related wearables unveiled at the Wearable Tech Expo, the enterprise focus was on smartglasses, and to some extent, smartwatches. Both categories current face many of the same tech challenges.
Myriam Joire, smartwatch-maker Pebble's chief product evangelist, identified seven major challenges for smartwatches during a keynote:
The Pebble evangelist's fifth point could be particularly challenging for enterprises that need to ensure the security of corporate data.
"You need to trust the tech world right now and give us your data," Joire said. "Without it, we cannot make this happen. If you want intelligent, context, you need to give us your data. Privacy and security are super important, but we also need to start to trust our technology."
Joire repeatedly stressed the importance of waterproofing the ports and connections on wearables, adding that there's currently no ideal way to waterproof the standard micro USB ports. (Some products with micro USB ports have rubber covers that protect them, but they tend to loosen over time.)