Early iPhone 6 usage 8x higher than iPhone 6 Plus
Signals big tilt toward sales of 4.7-in. model; no shocker since the 6 Plus is impossible to find.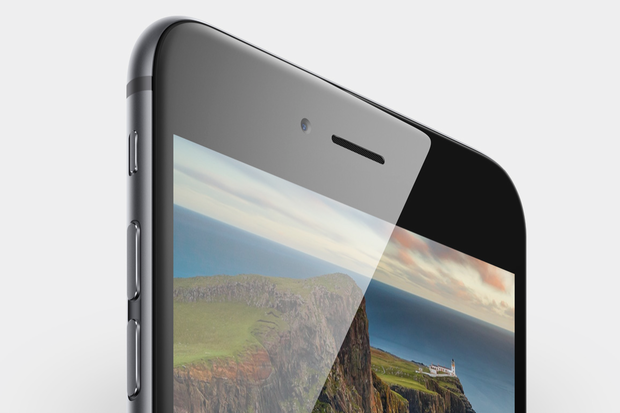 Apple's iPhone 6 may have outsold the larger 5.5-in. iPhone 6 Plus by eight to one in North America, according to early analysis of online traffic.
Online ad network Chitika said that by Sunday the iPhone 6 -- with a 4.7-in. display, the smaller of the two new models -- accounted for 1.6% of all iPhone traffic in the U.S. and Canada.
Meanwhile, the iPhone 6 Plus's share of all iPhone traffic was just 0.2%.
Chitika mined logs of the devices that accessed its advertising network to come up with the numbers.
While the data may represent the established user base, that's no guarantee, as the traffic analysis does not track individual devices but instead the activity of owners on Chitika's network. In that way, it's akin to the kind of "usage share" measured by Web analytics firm StatCounter.
But the eight-to-one advantage for the iPhone 6 fits the availability situation: The iPhone 6 Plus is in extremely short supply. Inventory that Apple held for pre-sales of the larger model was quickly exhausted on Sept. 12 when sales started, while the smaller iPhone 6 was available for delivery on Sept. 19 for hours longer.
Additionally, Apple is not yet selling either model in the People's Republic of China, the market where many expect the iPhone 6 Plus to do landmark business because of consumers' appetite there for bigger screens on their smartphones.
Another mobile metrics company, Fiksu, showed similar numbers for the iPhone 6 and 6 Plus, with the former accounting for 1.76% of all iPhones and the latter 0.26% at the same post-sales point where Chitika ended its calculations. Fiksu, then, called the iPhone 6 a 7:1 favorite.
Currently, both the iPhone 6 and 6 Plus are sold out, according to Apple's online store. However, the shipping delay for the former is just 7 to 10 business days, considerably shorter than the lag of the iPhone 6 Plus, which on Monday remained at three to four weeks.
On Friday, when the new iPhones went on sale nationwide, carrier stores had few if any iPhone 6 Plus units to sell, frustrating customers who had waited in line only to be told that only the iPhone 6 was available when stores opened their doors.
Chitika argued that the iPhone 6 Plus's smaller share of all iPhones could also have been due to its "niche appeal" in North America.
Before sales began, analysts had debated what portion of total sales would be attributed to the iPhone 6 Plus, with some changing their forecasts to bet that while the breakdown would still favor the smaller, less expensive iPhone 6, the Plus might be a bigger seller than anyone had believed earlier.