Done with the El Capitan public beta? Here's how to revert your Mac back to Yosemite
Beta be gone! Time to turn back to a stabler setup.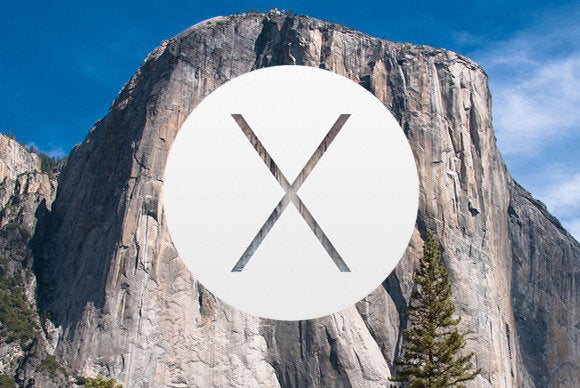 It's all fun and games until someone gets hurt. Sure, installing a beta operating system can be fun and games--you get to try out the new features and see the improvements. But there is always the possibility of getting hurt, like if your software doesn't work or your Mac crashes. That's the risk of using a beta operating system.
So you installed the El Capitan beta and had your fun and games. It's time to switch back to Yosemite. But how? Booting into Recovery mode won't work, since this method can only be used for reinstalling the system that's currently on the Mac (in this case, El Capitan). You can't run a Yosemite installer within El Capitan, because the Mac always wants to have the latest version of OS X.
Reinstalling Yosemite involves removing El Capitan, doing a clean install of Yosemite, and then restoring your data from Time Machine. It's a time-consuming task, but this guide will help you get through it.
As I mentioned, you'll restore your data using Time Machine. This means you need to have a recent Time Machine backup from when you had Yosemite on your Mac. (Hopefully you read our El Capitan FAQ and heeded our call to back up.) If you installed El Capitan on a test machine and you don't need to worry about any created files, hey, that's one thing you don't need to worry about.
Create a Yosemite installer drive
Before you wipe out that El Capitan installation, create a Yosemite installation drive. There are three ways to create a Yosemite installer drive, and all of them require you to download the Yosemite installer from the App Store. It could already be in the Purchases section of the App Store app; if so, click the Download button if it's not on your Mac. If it's not in Purchases, search for Yosemite in the App Store. (After you download the installer, it will auto-launch. Just quit the installer.) You also need a Mac-formatted drive with at least 8GB of available storage.
Once you've downloaded the Yosemite installer (yes, you can do this on El Capitan, you just can't run it) and you have your drive, head on over to Dan Frakes' article on how to make a bootable OS X Yosemite install drive. The article was written from the perspective of using Mavericks to create the drive, but the steps still apply in El Capitan and Yosemite. In Dan's article, I always go with Option 1: Use createinstallmedia--it's the easiest method and it works for me every time.