Dolby's Atmos technology will bring another layer of surround sound to your home
Ready for speakers in the ceiling? Dolby Atmos will soon make the jump from high-end movie theaters to the home theater, and then to your headphones too.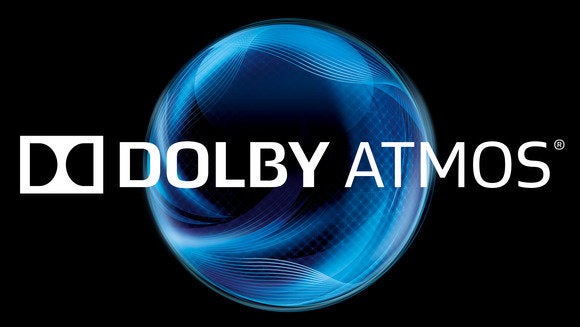 When we go to the movies these days, we're expecting to be enveloped in 360 degrees of exciting sound. But we also expect to blow $10 on popcorn, so maybe it's time we got that same audio experience at home. Dolby wants to make it happen.
In 2012, Dolby added a new level of immersive audio at the multiplex with its Atmos technology. Atmos allows filmmakers to place sounds in very specific places around and even above you. Now the San Francisco-based company is ready to put Atmos in your home theater, provided you're willing to pay the price.
Over the next few months, Denon, Marantz, Onkyo, Pioneer, and other companies will start selling Atmos-enabled home theater receivers, as well as the special speakers needed for over-your-head audio. Soon after that, Atmos capabilities will start appearing in smartphones and tablets, offering a complete aural environment over your headphones.
Atmos explained
Conventional 5.1 and 7.1 audio systems define location through tracks. If the sound mixer put a dog's bark in right-front track, you'll hear it through the right-front speaker. A cat's meow on the left-surround track of a 5.1 mix will play through the left surround speaker. In a multiplex, it will play in all of the left-surround speakers.
Atmos takes a very different, object-oriented approach. Each sound has metadata defining its direction. At least in theory, the creative people mixing the sound don't have to worry about speaker placement. That job belongs to the Atmos processor in the theater. That processor knows where the speakers are and decides where to send each sound. It uses standard stereo panning techniques to create the illusion of a sound coming from a spot between two speakers.
Filmmakers love it: Gravity director Alfonso Cuarón calls Atmos a "dream come true" in this YouTube video. Starting with Pixar's Brave in 2012, more than 150 films have now been released with Atmos mixes. But few theaters have upgraded to Atmos. According to Dolby's own Movie Theater Locator, only nine San Francisco Bay Area multiplexes currently have Atmos audio.
The cost of more-immersive audio
Will home installations come quicker? We won't really know the cost of Dolby Atmos until products go on sale. But a Dolby spokesperson estimated that low-end Atmos systems will cost as little as $1,000.
The minimum home Atmos system will require what Dolby is calling a 5.1.2 configuration. That's five directional speakers, one subwoofer, and two ceiling speakers. If you already have 5.1 sound, all you need to add are two ceiling speakers and a receiver with an Atmos processor.