Digg's Google Reader replacement expected to launch in beta next week
Digg Reader will hit the Web right before the unfortunate demise of Google Reader.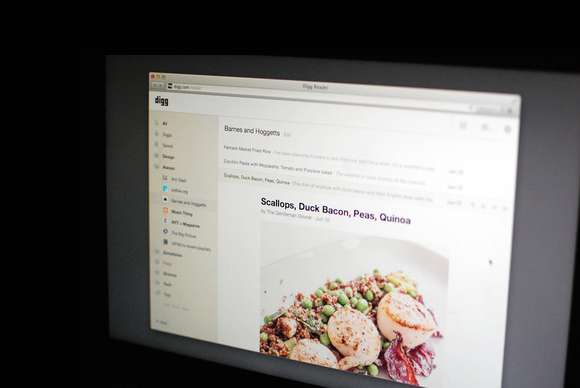 When I launched my beloved Google Reader tab this morning, a pop-up box reminded me of a sad truth I've been trying oh-so-hard to ignore: The service's last day is just around the corner.
With Google's July 1 deadline looming (sob), Betaworks just unveiled details about the beta version of its highly anticipated alternative Digg Reader, which will be available to all comers by June 26.
Given the tight time crunch, the initial version of Digg Reader will—like Google Reader itself—largely stick to basics. The development team focused on creating a clean, simple design and integrating an easy-to-use tool to import your feeds from Google's RSS reader, according to the Digg blog.
All the boxes you'd expect to be checked are: You'll be able to subscribe, share, organize, and save your feeds and stories in the basic build. The screenshots posted by Digg don't feature overt social-sharing buttons, however.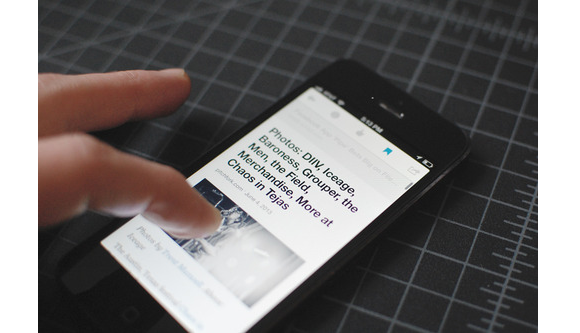 DIGG.The mobile version of Digg Reader
Look for the new Reader functionality to be rolled into the Digg iOS app, rather than being offered as a standalone service.
Additionally, an Android app is a key focus for the development team after the beta version's release. Development for the 60 days after launch will revolve around that, as well as improving the core speed, integrating third-party services (like Evernote), and improved filtering/sorting tools based on your personal interests and other signals.
The team plans to get started on search-and-notification features after the beta version launches—which indicates the initial release won't include those details. Those sound like some pretty glaring omissions, but fear not: While Betaworks has said that Digg Reader will eventually be a freemium product, all of the features in the beta version will be part of the free-as-in-beer experience.
Bide your time
Don't rush to fill Google Reader's shoes, though.
Sure, its demise is right around the corner, but so are the launches of some of the most intriguing RSS replacements. Beyond Digg Reader's release next Wednesday, Facebook is also rumored to be getting into the RSS game at a mysterious event being held Thursday, June 20.

Feedly is the best Google Reader thus far, but the cavalry has yet to fully arrive.
And remember that these will be new products, no doubt sporting some of the rough edges that new products are so notorious for. Millions of former Google stalwarts have switched to the already-established Feedly, a service that we absolutely love—and a service that's doing some rejiggering of its own ahead of Google Reader's shutdown.