Dell Latitude 12 E5250 (Broadwell) review: A small, sturdy workhorse of a laptop
This 12-inch business laptop may be easier to fit into a bag, but it's not much lighter than its 14- and 15-inch cousins.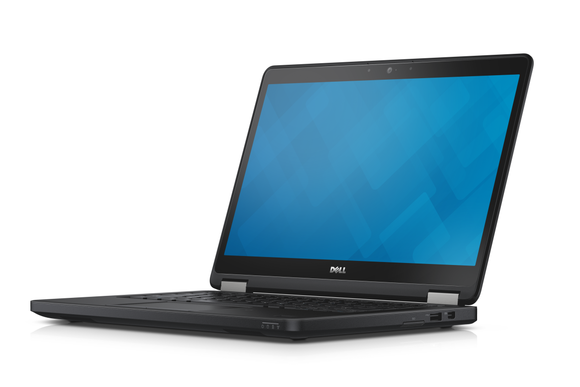 A delicate wallflower of a laptop, the Dell Latitude 12 E5250 is not. As a matter of fact, I wouldn't bet against it in a fight with its Latitude 14 and 15 siblings--our touchscreen model of the 12 was actually thicker and not a whole lot lighter. That's not knocking the E5250; it's extremely sturdy and a good performer. However, considering the minimal weight savings, you might consider the Latitude 14 and 15 5000 series with their larger displays and keyboards.
Price and design
The E5250 comes in a variety of configurations, from a $919 model with a Core i5 5200U, 4GB of system memory, and a 500GB, 7,200rpm drive, to the near high-end $1320, Core i5 5200U, 8MB, 128GB SSD configuration that I tested. You can pay even more if you want a larger 256GB SSD and the slightly faster i5-5300U CPU. Note that those prices are discounted "Dell" prices, which, to the best of my knowledge, are in effect at all times, despite a more expensive "list" price that's always quoted.
All E5250 models have 12.5-inch displays. The less expensive models deliver 1366x768 resolution, and the pricier models such as ours, 1920x1080 (with or without touch). Ours had lots of usable brightness, a wide viewing angle, and showed off 1080 movies and photos properly. But a lot of users will want to increase font size to avoid eyestrain.
Dell refers to the Latitude 12 5000 series as thin and light. I'm not sure which standard the company is going by, but it's not mine. The E5250 I toted around weighed 4.1 pounds and measured a full inch thick. That's heavy for a laptop that measures a little over 12 inches wide by about 8.25 inches deep. Indeed, that's only 0.2 pounds less than the Latitude 14 (14-inch) E5450.
While the E5250 is obviously not over a foot high, our touchscreen test model was about 2 millimeters thicker than the Latitude 14 or 15 5000 series and the non-touchscreen Latitude 12 5000. Admittedly, the short horizontal dimensions make the E5250 seem thicker than it is, but it's simply not thin or light.
The up side to the E5250's stockiness that is that there's plenty of room for a large 51Wh battery. Said energy cell will power the laptop for about 4 hours and 2 minutes according to PC Mark's work run-down test which is far more intensive than normal use. It ran for a couple of hours longer in my subjective test.
The battery is internal, so you must remove the bottom cover to access it, but that's a matter of a mere 6 screws. Once the panel is off you also have access to the mSATA SSD (which resides on a removable daughterboard), the WWAN slot, the SIMM card slot, and a second free SODIMM slot. Pretty easy maintenance and upgrade there.