Daunting challenges await Nadella as he takes over from Ballmer
They include the future of Windows, uncertainty over the Surface tablet, the Nokia acquisition and the One Microsoft reorganisation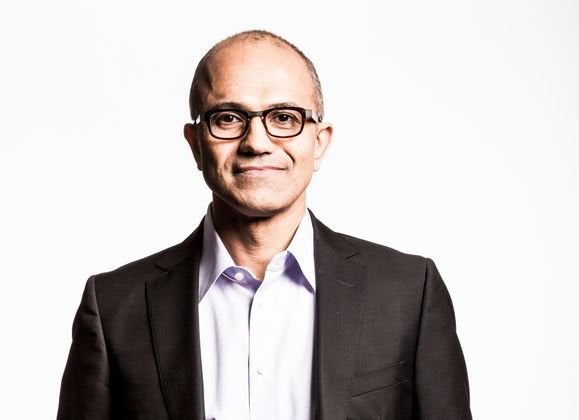 Congratulations on your new job, Satya Nadella! Now meet all of your new problems.
Windows 8, Windows Phone 8 and the Surface tablet were supposed to catapult Microsoft into a competitive position in the tablet and smartphone markets, but they're all still works in progress. The company still trails Apple, Samsung and Google in the mobile arena, while the importance of the PC erodes.
Yes, Windows 8.1 was better than Windows 8, but it came with its own set of bugs, including some very disruptive ones. Now, rumors are that Microsoft may fall on its sword and demote its controversial "Modern" tile-based interface in the next release of the OS, opting to make the OS boot by default to the traditional desktop interface.
The second generation of the Surface has been better received, but Microsoft executives acknowledge the product needs to be further improved and that sales need to increase, especially given that the company is still losing money with the product.
Then there are the legions of iPad and Android tablet users who are still waiting for Microsoft to release a native version of Office for their devices, while rivals offer alternatives. If Microsoft waits too long, the market opportunity and demand may shrink significantly, costing the company precious potential revenue.
The $7.2 billion acquisition of Nokia's smartphone business should close soon, and that will require massive culture, business and technology integration. Meanwhile, skepticism over the deal grows as Nokia delivers mediocre financial results and Lumia smartphones running Windows Phone OS struggle in the market.
Google Apps continues to be a thorn in the side of Office and Exchange, as it has for many years, even though Microsoft has put itself in a much better position in the cloud email and collaboration market since it released Office 365 in 2011.
Nadella successfully led the formerly named Server & Tools division for the past three years, steering its transition to cloud computing with products like the Azure platform, and prior to that he held high-ranking positions in the online group and in the Office division. But now he'll have a lot more on his plate, and he's never been a CEO.
Microsoft is that rare technology company whose product line is so diverse and heterogeneous that it ranges from consumer products like the Bing search engine and the Xbox gaming console to enterprise software like SQL Server, SharePoint, Dynamics CRM and the Azure cloud platform. To make matters more complex, some products, like Office and Windows, are used both by consumers and businesses.
Nadella will also have to oversee the completion of the ambitious and broad reorganization Ballmer unveiled in July, called One Microsoft, designed to make the company function more cohesively.