Credit card security has no silver bullet
The rollout of chip-embedded credit cards, while slow, is eventually expected to cut fraudulent in-person transactions.
And he believes that EMV in Europe did have an effect on the growth of CNP fraud. In the UK, he said, EMV prompted fraudsters to, "abandon one technique for an easier one. They perfected it, and now that's the new surging channel."
Right out of the gate, the type of implementation we typically see in the U.S. has less potential for reducing fraud than the common European implementation.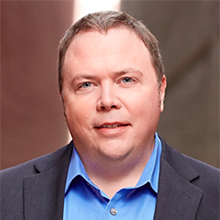 Carson Sweet, chief strategy officer, Cloud Passage
But it will take considerable time to know what the effect of EMV will be in the U.S., since the rollout is not even close to complete. ACI Worldwide reported last September, shortly before the Oct. 1 deadline that shifted fraud liability from issuing banks to merchants, that 59 percent of consumers, "had not yet received their new chip-enabled cards, or are simply in the dark about what EMV means."
Four months later, "POS fraud is not significantly reduced, because we still haven't made the jump into the post-EMV era," said Andrew Komarov, chief intelligence officer at InfoArmor.
Beyond that, implementing EMV in the U.S. is a more complex undertaking. As the Electronic Transactions Association (ETA) put it, "countries that have managed their migrations in as seamless of a manner as possible generally have done so with government-backed, high-profile education campaigns. Those countries also tend to have had fairly consolidated banking industries."
MORE ON CSO: How to spot a phishing email
Neither is true in the U.S., which has, "8,000 banks and 4,000 credit unions, and the variety of payment options available serves to fragment the market," the ETA said, comparing it to Australia, with about 7 percent of the U.S. population, four major banks and about 100 credit unions.
But Sam Fabens, spokesman for the Electronic Payments Coalition, said that while the EMV transition is gradual, it is happening. "There have been more chip cards issued in the U.S. than anywhere in the world," he said, adding that, "it was designed to be a process.
"In some cases, merchants looked at their risk profile in terms of when to make the transition (to EMV-enabled terminals), and small ones may have decided to wait for natural update," he said.
Even when the rollout is complete, however, Sweet contends that EMV in the U.S. will be less effective than in Europe because the U.S. isn't fully implementing it. Full EMV involves "chip and PIN," a chip in the credit card, plus a requirement that the customer enter a PIN (personal identification number).
There will be a lot more CNP fraud attempts, but there is already a lot of anti-fraud and fraud analytics going on for CNP transactions.
Previous Page 1 2 3 4 Next Page