Credit card extended warranties and electronics: How a little extra hassle can save lots of money
Why pay for an extended device warranty when your credit card has extra protection built in?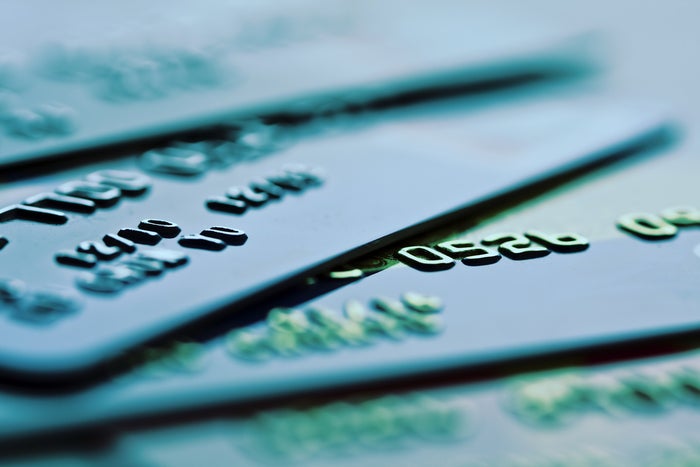 About a year and a half ago, I received a somewhat menacing voicemail from the Microsoft Store.
The store representative reminded me that I'd spent a good chunk of change on a Surface Pro 3, and—to paraphrase—it'd be a shame if something happened to it without extended warranty coverage. Peeved, but confident in my resolve never to pay for additional device warranties, I deleted the message.
A little over a year later, my Surface Pro 3 started developing a nasty yellow discoloration along its left edge. (You can see it in the picture below.) Microsoft's one-year warranty had already expired, and now the company wanted $320 plus tax for an out-of-warranty repair.
That store rep might've gotten the last laugh if it wasn't for my credit card, which automatically adds an extra year of warranty coverage for many purchases, including electronics. This is a fairly common benefit among major credit cards, and has always hung in the back of my mind when declining extended coverage. But until my Surface started acting up, I'd never actually put this added protection to the test. Does built-in warranty coverage from a credit card actually work?
The short answer is yes, but not without a fair share of phone calls, paperwork, and potential runaround.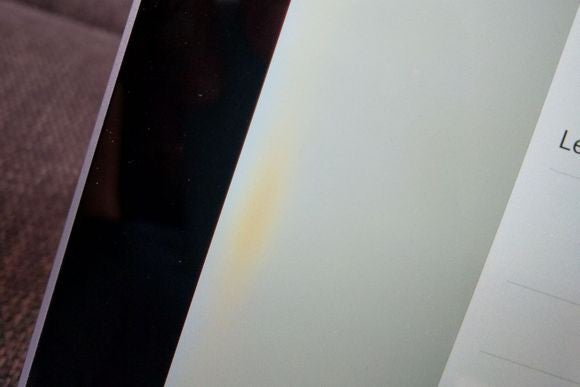 The discoloration on my Surface Pro 3's screen. Credit: Jared Newman
Getting a claim started
With my Chase Freedom card, figuring out where to start was a slight hassle. Although Chase's website lists extended warranty protection as a benefit, it doesn't include any details on who to call or how to begin the process.
To find out, I called the number on the back of my card and performed the customary "speak to a representative" ritual, which led to a second number specifically for credit card benefits. After calling that number and briefly describing my problem, I received a claim number and a promise that someone would follow up by email.
A couple days later, I received an email from "Card Benefit Services"—evidently a third-party insurer acting on Chase's behalf—along with a PDF form requesting some information:
A copy of the sales receipt
A copy of the relevant monthly credit card statement
A copy of the manufacturer's warranty
A copy of the repair estimate, or invoice if the repair was already performed
A signed copy of the PDF form itself.
Most of those items were easy enough to get, and for the repair estimate, I visited Microsoft's support website and partially filled out a service request—just enough to view and print out the $320-plus-tax repair price.