Continuity is the future of Apple: The right device for the right space
Apple is building a future in which sales numbers for the Mac (or for the Next Big Thing) don't matter as much as the the users who hook into it and the stories they want to tell.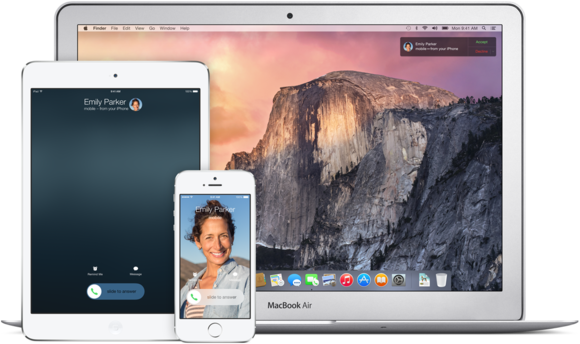 An Apple device can tell many stories: One person can pick up an iPhone and see an extraordinary communication device; another, the perfect pocket camera. But whether you use it for creative endeavors, consumption, or some mix of both, there's always been some inherent measure of compromise.
We write emails on our iPhone because it's convenient to not have to pull out a laptop, even when we get to a place where that laptop is easily accessible. We drag computers on airplanes because we need their data, even if we don't need them. We concede the best experience in lieu of trying to make one device do everything--whether or not they're the right tool for the job.
I do this constantly. I'll spend 15 minutes fighting with autocorrect on my iPhone to chat with a friend, all the while sitting in front of my MacBook Air. I'll drag the computer across the house to read an article rather than pick up an iPad and load the same tab there. Currently, there are a few tools that enable cross-device usage, but at our cores, we're stubborn creatures: If it's not easy, we're not doing it. We'd rather compromise.
Connecting the dots
Apple has never been the company that likes compromise. Apple strives for perfection and "it just works." We've seen it time and time again: The company takes its time shaping and perfecting features and devices that its competitors have ignored or put together half-heartedly. The iPod. iTunes. iPhone. iPad. OS X. Multitasking. Retina screens. Swift.
That's not to say every Apple product or service comes out of the gate fully-formed: There are plenty of ideas and services that need further sanding and shaping to truly reach their potential. (Ahem. Hey there, iMessage.) In spite of those initial stumbles, Apple's stated goal has always been to make the best experience for its customers--to help their users tell the best stories they can, with the best tools.
But our stories are expanding. We're no longer tethered to desks and Ethernet connections; we're free to move our computing out into the world at large. And Apple has in part helped us get there--the iPhone and iPad, paired with a cellular connection, have given us a new playing field to explore.
But how do we tie these stories together? How do we unify our experiences out in the world with the work we do at home? It's the question Web startups and social giants alike have been trying to answer. It's the question that Apple hopes to use the new Continuity feature introduced at this week's Worldwide Developers Conference to fulfill.