Command-Click Avenger: Take back your Safari tabs
Click Avenger, a Safari extension, forces websites to allow you to open links in new tabs.
A good number of websites—one is too many—use JavaScript and other code to prevent you from opening links in new tabs. Command-Click Avenger is a nifty Safari extension that works behind the scenes to override such code, restoring standard link behavior.
With Command-Click Avenger installed, whenever you Command-click a link (or right-click it and choose Open Link In New Tab), the link opens in a new tab, regardless of what the website's developers want.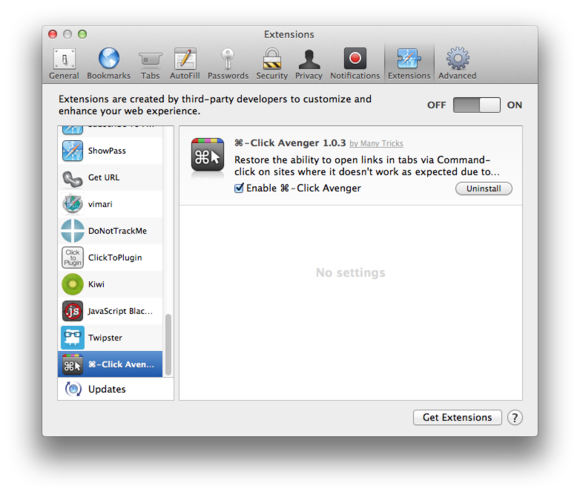 Command-Click Avenger doesn't do anything else, but if, like us, you prefer to browse using tabs, it's enough to remove a good amount of Web-browsing frustration.