Chrome reaches major user share milestone, climbs above 25%
Meanwhile, more than half of all IE users have about 8 months to change browsers or face support cutoff.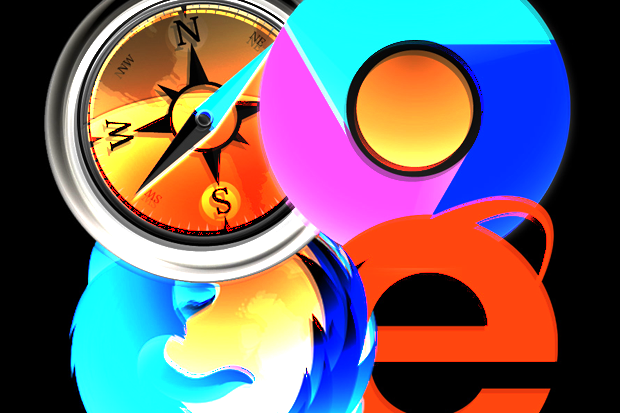 Google's Chrome browser broke the 25% user share mark last month, putting it in the position that Firefox briefly attained but quickly lost.
In April, Chrome accounted for 25.7% of the total browser user share according to Web analytics vendor Net Applications. User share is a rough estimate of the percentage of the world's online users who ran a specific browser during a given month, and is tracked by the California metric firm using visitor tallies to its customers' websites.
Chrome grew its share by seven-tenths of a percentage point from March's just-under-25%.
Mozilla's Firefox reached that milestone in November 2009, when its Net Applications-measured user share was a few hundredths of a percentage point over 25%. Firefox held onto that for a month, dipped under the mark, regained it in March and April 2010, when it peaked at 25.1%. After that, it went into a more or less permanent decline.
Firefox averaged a user share of just 11.7% in April, losing ground last month after it had gained some in March.
Mozilla's position in the browser space has become increasingly tenuous. In the last 12 months, Firefox has lost more than 5 percentage points, or a decline of 32%. Because the browser war is a zero-sum game, when Firefox lost -- as did Microsoft's Internet Explorer (IE) to a lesser extent -- someone had to win. The biggest winner has been Chrome, which has added 7.8 percentage points in the past year, representing an increase of 47%.
Chrome's user share future looks as bright as Firefox's looks dark. Using trends of the last 12 months, Computerworld projects that Chrome will break the 30% bar in November, and that Firefox will fall under 10% in August. (The projections are just that: Browsers rarely gain or lose share in a linear fashion; they're more likely to move in fits and starts.)
At 25.7%, Chrome was still lag far behind the perennial leader, IE: Microsoft's browser accounted for 55.8% of all browsers used in April.
While IE did shift share -- it lost seven-tenths of a point compared to March -- of more interest was the movement of the individual versions of the browser.
That's because most IE users face a support retirement deadline of Jan. 12, 2016, after which Microsoft will support IE9 only on Windows Vista and Windows Server 2008; IE10 only on Windows Server 2012;, and only IE11 on Windows 7, Windows 8.1, Windows Server 2008 R2, Windows Server 2012 R2, and by then, Windows 10.
The off-support IE editions will continue to work, but Microsoft will shut down technical support and stop serving security updates for the banned versions.