Chinese smartphone vendors meld tech savvy with low prices to win home market
Both Lenovo and Xiaomi are outselling Samsung in the Chinese smartphone market.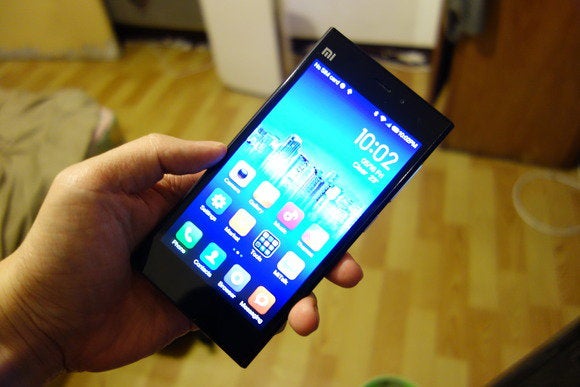 In China's booming smartphone market, domestic brands such as Lenovo and Xiaomi, rather than foreign companies, are dominating, according to analysts
In this year's second quarter, Chinese PC maker Lenovo was top dog in the country's smartphone market, with a 12.5 percent share, according to research firm IDC. This put it only slightly ahead of fledgling smartphone maker Xiaomi, which had a 12.4 percent share.
Earlier this month, research firm Canalys provided a different estimate, and said Xiaomi was already China's top smartphone seller in the quarter.
The rise of the two local brands is notable, considering that South Korean maker Samsung, and years before it, Nokia, consistently ranked as China's top selling handset makers. But in this year's second quarter, Samsung's market share dropped to 9.8 percent, down from an 18.5 percent share it held a year ago, according to IDC.
Samsung's share was so low during the period, that it ranked fifth, behind the Chinese smartphone brand Coolpad and Huawei Technologies. Apple, while still popular in China, has become more of a niche smartphone dealer, selling its iPhones at a high price-tag.
To some degree, it was only a matter of time before China's own smartphone vendors would lead the market, said IDC analyst Kitty Fok on Tuesday. Domestic companies have been especially aggressive in offering phones at low prices, and building devices with features that appeal to local consumers, such as dual SIM card slots, and handsets with larger screen sizes, she said.
In terms of technology too, China's smartphone companies have also caught up with their foreign rivals, and are offering their own cutting-edge devices, with the help of Qualcomm, Nvidia and Intel."For a lot of local Chinese, there's a lot more variety in the smartphone market now with local brands. So why buy a multinational brand?" she said.
Leading China's smartphone market are two local companies that have only begun selling phones outside of the home market. In the case of Lenovo, the company has long led the market as its biggest PC vendor, and its brand is a household name in China. In recent years, it has made smartphones a company focus, and is offering a wide range of handsets, from low to high-end, and using its huge network of retailers to sell them across the country.
Xiaomi, on the other hand, has been selling phones with exceptionally low prices to a young generation of consumers. That helped the company rapidly expand its market share, from a year ago when the company wasn't even a top five smartphone vendor in China.
Samsung will still have a chance to lead China's smartphone market again, Fok said. The company's market share fell partly because it was clearing product inventory, and also because it lacked new phones with 4G connectivity, and saw increased competition from Chinese vendors on bigger screen devices, she added.