China's a fast-growing gold mine for Apple
So far in 2015, Apple has sold more iPhones in China than in the United States.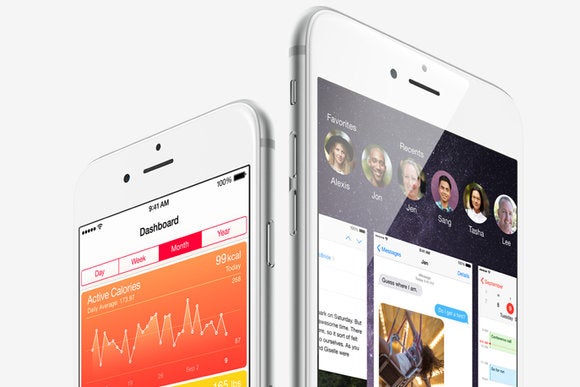 Designed by Apple in California -- that nod to its home state has appeared on Apple products for years, but increasingly, Apple's gadgets are being sold far from its Cupertino headquarters.
In the first three months of this year, iPhone sales in China surpassed those in the U.S. for the first time. Also for the first time, China jumped ahead of Europe as Apple's biggest overall market after the Americas.
Can the day be far off when Apple sells more in China than it does at home? The idea isn't as far fetched as you might think.
Thanks to the dominant role the iPhone plays in Apple's revenue and the considerable untapped demand among China's burgeoning middle class, sales aren't showing any signs of stopping.
Danny Yu, a 32-year-old in Beijing, is just one of the many iPhone users in the city. He says people are buying iPhones because the products are considered fashionable and the Apple brand is popular.
"In China, Apple is the famous brand," he said.
In the first quarter of 2015, the iPhone accounted for 69 percent of the $58 billion revenue reported by Apple, a sizeable jump over the 57 percent it represented in 2012.
China, which also includes Hong Kong and Taiwan in Apple's accounting, represented 29 percent of all sales, compared with 37 percent for the Americas. In 2012, the equivalent numbers were China at 20 percent and the Americas at 42 percent.
Apple may even be tailoring its product offerings to the growing market. The large-screen iPhone 6 Plus and the adoption of gold as a color option are widely considered plays to the preferences of Chinese consumers.
The strong demand in the first three months of the year comes with a caveat: the period included the Lunar New Year holiday, when sales are especially strong. But even so, the portion of sales made in China is clearly on the rise.
The signs of strong demand for the iPhone among Chinese consumers have been there for years. Stroll the lines at any of Apple's high-profile product launches in neighboring Asian countries, and they're often thick with people trying to buy one while on vacation from China or looking to buy products to send them back home.
And if a regulatory delay holds up launch of the phone, as it did with the iPhone 6 and 6 Plus, Chinese customs agents invariably end up catching smugglers bringing thousands of the phones into the country.
Demand is such that the smugglers manage to sell their phones at a premium above Apple's retail price of 5,288 yuan to 7,788 yuan (US$843 to $1,256) for the iPhone 6 and 6 Plus, which is already about $200 above that paid by U.S. consumers.