CES 2016: Auto industry faces challenges adopting connected car, autonomous driving technology
Connected car and autonomous driving technology represent huge opportunities for the auto industry. They also come with huge challenges.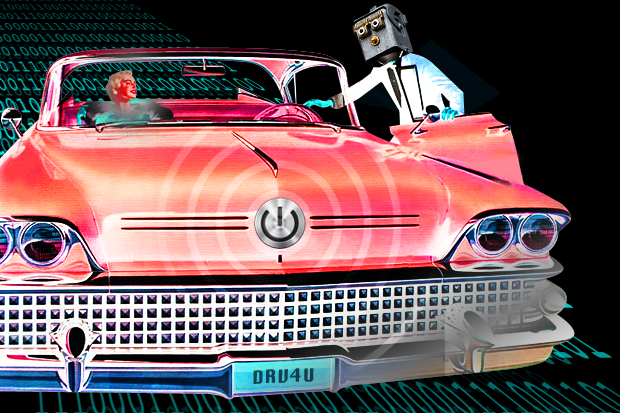 Credit: Stephen Sauer
The stakes are high in the auto industry right now. New technologies, from connected cars to autonomous driving capabilities, create the potential for a revolution in the industry, but also pose challenges that could result in disaster if they are deployed before either the technology or the drivers are ready.
Jill Ingrassia, managing director of government relations and traffic safety advocacy for AAA, spoke during a panel at CES yesterday about the potential for in-car technology to help address the epidemic of auto-related fatalities in the U.S., which reached a new low in 2014 but still amount to about an average of one auto-related death every 15 minutes.
As carmakers increasingly embrace technologies like driver assistance, lane detection, and automated emergency braking, they can help further drive this number down. And, going forward, the auto industry plans to integrate autonomous driving capabilities to reduce human error on the roads.
Gary Smyth, director of General Motors' Powertrain Systems Research Lab, acknowledged that GM and many in the industry see an inevitable future of a fully driverless car environment, in which cars take control at all times. However, he said the technology is still "a ways away," and has yet to account for intricate problems, such as when a car needs to navigate around unexpected obstacles like an accident on the road or a police officer temporarily diverting traffic.
For the time being, Smyth said the industry needs to envision the next 10 to 15 years and create practical solutions for the market. At GM, for example, Smyth said the company is planning to have cars capable of autonomous driving on highways in production by 2017. In high-speed, high-congestion areas, reducing the risk of driver error could have a massive impact on safety.
However, Ingrassia warned that drivers will need to be capable of using this technology if it is to actually improve safety. If drivers find themselves in cars that are capable of taking over control, they'll need to be prepared to give up and re-assume control of the car at the right times. This will require training new drivers as well as current drivers who have spent their entire lives driving cars without autonomous capabilities.
Connectivity is another major opportunity for the auto industry that still faces serious challenges. Smyth said GM will offer 4G LTE connectivity in every model of its cars in 2016. However, although GM has offered some level of in-car connectivity since it launched its OnStar reporting system about 20 years ago, Smyth said the industry is still in its "infancy" in terms of understanding what it can use in-car connectivity for.