Cellphones on planes may be heading for the US, but will anyone use them?
Foreign airlines might easily extend service on flights into the country if the FCC allows it.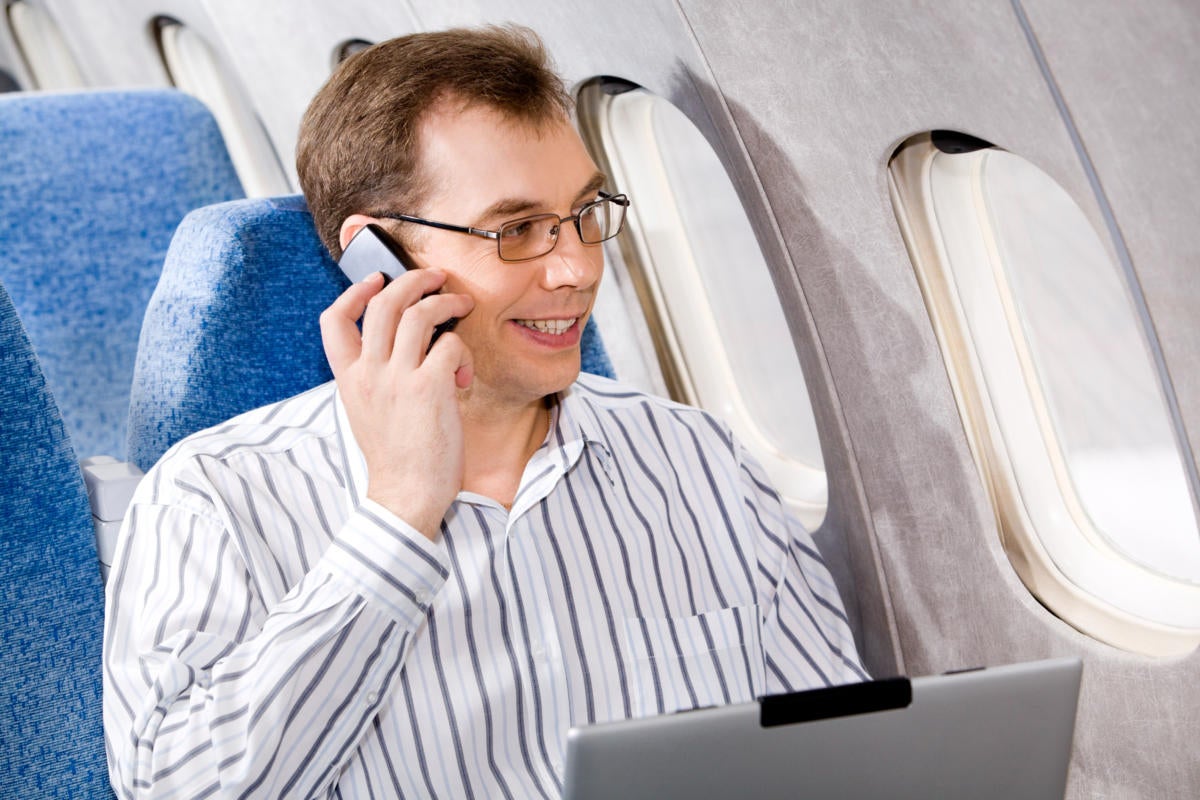 In-flight cellular in the U.S. may be closer to reality than some consumers realize, with foreign airlines poised to extend services they already offer elsewhere. But evidence from overseas suggests the odds of being trapped next to a chronic caller are slim.
At its monthly open meeting Thursday, the U.S. Federal Communications Commission will discuss whether to issue a proposal for legalizing small cellular base stations on airliners. Such a plan would be subject to public comment and wouldn't take effect until well into next year at the earliest. If enacted, it would end a decades-long ban that has preserved airline cabins as rare cell-free spaces. Yet based on reports from overseas, calls in the cabin might prove to be rare and brief.
Actually allowing voice calls in flight would be up to the airlines, and most U.S. airlines seem unlikely to do so, let alone invest in equipment to carry cellular voice or data. Most have Wi-Fi for data already. But foreign airlines that already offer cell service elsewhere could probably start allowing calls over U.S. airspace fairly soon if an FCC rule change takes place.
Pulling out a cellphone in the air and dialing up family and friends is already legal in many places outside the U.S. British Airways, Singapore Airlines, Air France, KLM, Emirates, Aeroflot, Virgin Atlantic and other airlines offer cellular service, though some, including Lufthansa and Aer Lingus, prohibit voice calls. These in-flight services go through small, specialized cellular base stations installed on planes, which talk to the main cell network via satellites. The so-called picocells prevent interference with cell towers on the ground, which was the reason for the FCC's longtime ban.
In-flight cellular services typically are billed as international roaming, which carries a stiff premium. Partly because of cost, even passengers who can make cell calls on planes don't do it that much, according to an FAA report issued in July 2012. The agency surveyed aviation authorities in other countries about in-flight cellular in the early days of such services. Based on the few responses it got, airliners weren't bursting into a cacophony of one-sided conversations.
For example, France's aviation agency said about 2 percent of passengers used their phones for voice calls, while Jordan's said only about 10 percent of travelers used cellular at all. New Zealand authorities said there were 10 text messages sent for each minute of voice calling, and Brazil said an average of 0.3 passengers per flight leg made calls. The average length of those calls was 110 seconds.
There is "a huge demand" for cellular service on planes, according to Kevin Rogers, CEO of service provider AeroMobile. But he said 10 percent of passengers connecting up is about average for a flight. And both Rogers and Ian Dawkins, CEO of rival provider OnAir, press the point that voice calling is only a small part of that use.