Canonical is letting the Ubuntu Software Center wither and die
Dead Ubuntu Software Center walking.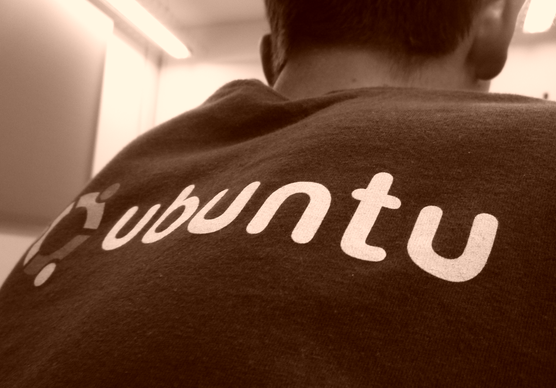 The Ubuntu Software Center is withering away.
Canonical has silently discontinued the paid app store without informing developers, Ubuntu flavors are dropping it, and free software enthusiasts aren't happy with it. It's still fine for installing free software from Ubuntu's software repositories—but it can be slow and clunky even for that.
Ubuntu MATE is dropping it, and it won't be missed
Ubuntu MATE 15.10 won't include the Ubuntu Software Center by default, as Martin Wimpress announced on Google+ back in July. "There, I've done it," he wrote. "You can stop sending me messages about it now."
This wasn't met by widespread outcry in the comments. The Ubuntu Software Center application is considered rather slow and outdated compared to the alternatives.
Canonical's Alan Pope expressed concern that there would be no way for users who purchased paid apps from the Ubuntu Software Center to reinstall them, but that doesn't seem to be a real worry. Users already can't access paid apps on the latest versions of Ubuntu because Canonical has abandoned this side of the Software Center.
The app store is done for
The Software Center is two things. First, it's a prettier interface to the standard apt-get package manager containing free, open-source software. Second, it's an app store that sells paid, often proprietary, applications. That app store side is no longer being maintained.
Ubuntu app developer Michal Rosiak wrote a public message to Canonical on Google+ in early July, laying out his "deep frustration related to Canonical's approach to developers." He argued that Canonical had failed to make his paid applications available to users of Ubuntu 15.04 and newer versions. "I am currently hosting numerous programs on Ubuntu Software Center and two of the most profitable ones are still stuck on 14.04." Michal says he tried to get in contact with Canonical via email, the feedback section in the developers panel, and other methods, and had been waiting for a month with no replies before he posted this message.
His public complaint finally got a response from Canonical employees. Canonical's David Planella wrote the "resources that were initially allocated to the classic desktop store have been put into building the vision of the mobile store, initially released for the phone."
Canonical founder Mark Shuttleworth also replied matter-of-factly. "As David said, we learned that the Deb based package system wasn't workable for a store. The work on Ubuntu phone led us to snappy, where we put the developer of a typical app almost completely in control of publication."
In other words, Canonical is done with that desktop app store and is moving on to the new Snappy-based package manager. That is nowhere near ready yet, and even the next Ubuntu LTS release—Ubuntu 16.04—will only feature it as a separate option, with typical desktop users encouraged to use the more standard typical release with the Unity 7 and the old Ubuntu Software Center. Developers will have to wait quite a few more years to target Ubuntu desktop users with paid apps again.