Can your old PC run Windows 10? The answer will surprise you
For a modern operating system with a vast range of capabilities, Windows 10 is an incredibly lean and mean operating system.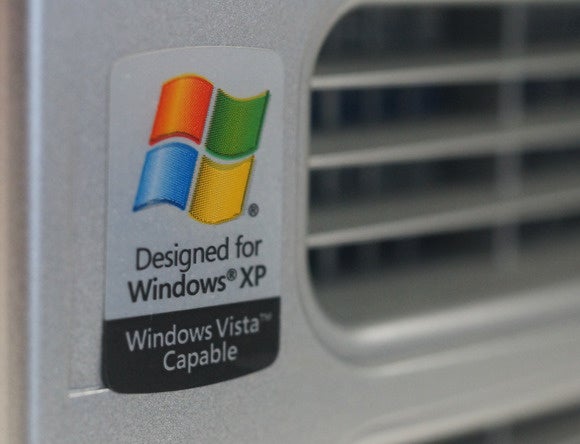 Credit: Gordon Mah Ung
For a modern operating system with a vast range of capabilities, Windows 10 is an incredibly lean and mean operating system.
To find out just how lean though, I decided to install Windows 10 on a few ancient PCs to see how well it runs. The actual experience might surprise you.
The "Vista Capable" machine
My first testbed would be a Dell Dimension E510. Carbon-dating of the chassis tells me it's from the year 2006 A.D. The machine had been moldering away in a pile of old PCs at PCWorld and obviously wasn't in its original state. Inside it has perhaps one of Intel's worst-respected CPUs, a 3.2GHz Pentium D, as well as 2GB of DDR2 RAM and a dead video card. I removed the machine's fax modem. I dropped in a Radeon HD 6570 and a 320GB, 7,200rpm hard drive.
I installed the only version of Windows 10 I still could: Build 10162. It's a few weeks old and the last technical preview ISO released by Microsoft before pausing the entire program. Note: The final build is supposed to offer some performance enhancements, but I honestly don't expect a fundamental shift from a two-week-old build of the OS.
My experience with this 9-year-old box shocked me: It ran super-smooth and was surprisingly responsive just navigating Windows 10's menu system.
Reality hit me in the face, though, when I decided to actually do something--like task the Edge Browser with opening five media-heavy pages, including PCWorld.com. That's when it all ground to a halt. Some of that comes from the albatross of the truly atrocious Pentium D CPU, and some of that comes from the mere 2GB of memory in the system.
In fact, just leaving the Edge browser open and letting it sit for a few minutes caused the Dell's CPU to run at 100-percent load. Doing nothing.
Moving to Google's Chrome, which has a reputation for being a memory hog, it was just as bad--I waited 10 seconds for the Start Menu to pop up.
My verdict: I'm amazed it works at all. Be prepared for constant thumb-twiddling, however, as the CPU ramps up to 100 percent for long periods of time and the hard drive gets thrashed. Maybe, just maybe, it's time to take this as a gentle nudge to upgrade your 2006-era or older machine.
My second experiment in underpowered hardware was a 2009-vintage Lenovo IdeaPad S12 netbook. My specimen had a Intel 1.6GHz Atom N270 in it, 2GB of DDR2, and a 5,400rpm, 160GB hard drive in it.
Netbooks barely had the power to run Windows XP. If there's one CPU that disappointed people more than the Pentium 4, it was the early Atom CPUs, which were universally excoriated for their performance.