Butterflies and bullet trains: Oculus Rift's emotional demos will kick you in the heart
The emotional new Oculus Rift experiences revealed at Oculus Connect will make you feel happy, sad, and badass.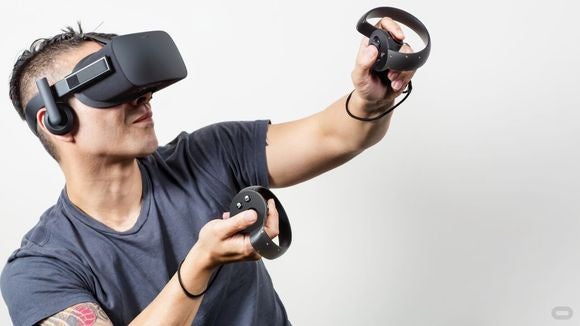 This is it. This is likely the final time (famous last words) I will ever demo the Oculus Rift before it hits store shelves. It's certainly the last time I'll demo the Oculus Rift before "A Virtual Reality Headset" hits the market, considering both the consumer Samsung Gear VR and HTC Vive are scheduled to release in November.
It's a big moment. Over the last three years I've flown spaceships and waved at aliens, batted UFOs out of the sky with my elephant trunk and watched military training exercises.
So I guess it's appropriate that for a last hurrah, Oculus showed me some of the most ambitious Rift experiences in development—an epic subway battle, a huggable hedgehog, and a complex sculpting tool.
Enter the Matrix
That's an "epic" subway battle as in the new VR demo from Epic, creators of Unreal Engine and last year's "Showdown" demo. This year's demo is called Bullet Train, and it's quite a bit more interactive.
It's a shooter, as you might expect from Epic. There's barely any set-up. You start out in a subway car, where you learn the basics of picking up guns with the Oculus Touch controllers—basically "reach out and grab them like normal," thanks to the controller's palm-grip buttons. Movement is handled by teleporting from node to node, and the same button causes time to slow to a crawl while held.
It's pretty simple, if you've played a lightgun game before. You exit the subway car into a station where faceless enemy dudes await with various guns and then…you shoot everybody.
I've played a lot of first-person shooters, but I've never played one quite like this before. Bullet Train is, above all else, focused on making the player feel cool. You're invincible. You teleport. You slow down time. You're the ultimate badass.
You can, for instance, wield a shotgun and an automatic rifle at the same time. Then when it's time to chamber another shell in your shotgun you can throw your rifle in the air, rack the shotgun, then grab the rifle out of the air and keep firing—all in slow motion.
Or you can go all Terminator on them and just rack the shotgun one-handed instead.
Or you can teleport towards an enemy, hit him in the face with your pistol, throw it to the side, and steal his rifle out of his hands and shoot the three guys behind him.
Or you can grab enemy bullets out of the air and fling them back.